GM to invest US$1 billion in Ramos Arizpe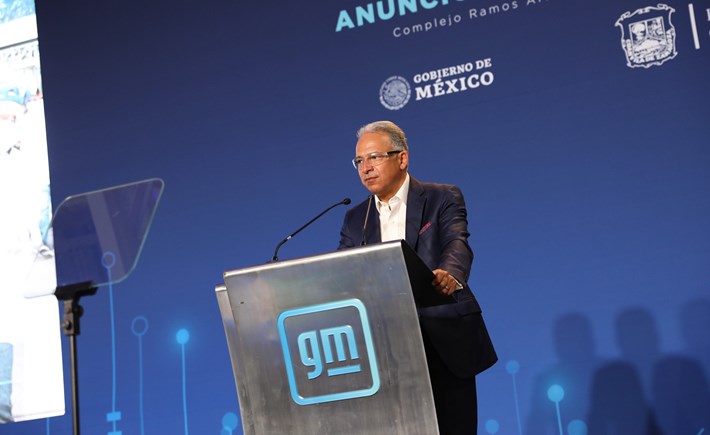 RAMOS ARIZPE – General Motors announced a US$1 billion investment in its manufacturing plant in Ramos Arizpe, Coahuila, in order to expand the plant to manufacture electric cars in Mexico starting in 2023..
Through a statement, the company explained that in the first stage it will inaugurate a new paint plant with innovative technology, which will begin operations in June of this year.
"This investment will serve to prepare the complex for an expansion in the Assembly and Global Propulsion Systems Plants, in order to make the Ramos Arizpe facility the company's fifth manufacturing site in North America," the company said.
It is worth mentioning that General Motors in Ramos Arizpe began construction work on its new facilities within the complex, where electric vehicles of GM brands will be produced starting in 2023.
In addition, batteries and electric components will be produced, starting in the second half of 2021 with the manufacture of "Drive Units", the propulsion system that drives electric vehicles.
"We are very proud to contribute to GM's Vision of zero collisions, zero emissions, zero congestion by contributing to the manufacture of electric vehicles," said Francisco Garza, president and CEO of General Motors.
This investment will also include improvements to the general infrastructure of the complex, such as materials areas, dining rooms, medical services and recreational areas, among others.
Source: El Financiero