Governor of Chihuahua holds meeting with Bell Helicopter executives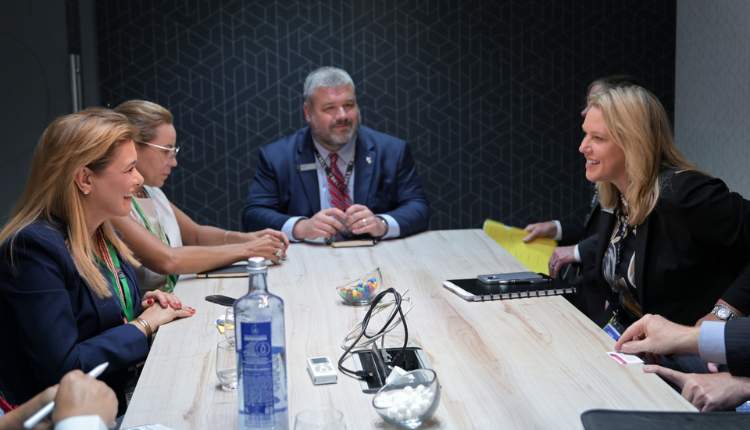 PARIS - As part of her work agenda in France during the Paris Air Show 2023, Governor Maru Campos met with senior executives of Bell Helicopter.
The meeting was attended by the company's executives: Lisa Atherton, CEO; Michel Thacker, Executive Vice President of Commercial Business and Jeffrey Schloesser, Executive Vice President of Strategic Activities.
The Executive Director spoke with the executives about Bell Helicopter's operations in Chihuahua, as well as its plans in the areas of commercial and military aviation. It is worth mentioning that the company currently manufactures more than 60 percent of its 429 and 407 helicopters in Chihuahua.
Bell Helicopter is involved in military contracts. Recently, it won the largest contract for the FLRAA (long-range assault aircraft) program with its Valor V280 model.
This new model will gradually replace the Blackhawk helicopter, as the contract has a 40-year term and could reach more than 3,000 units. This military contract will enable the company to increase its production and migrate part of the commercial area to Mexico.