Governor of Queretaro meets with SAFRAN Mexico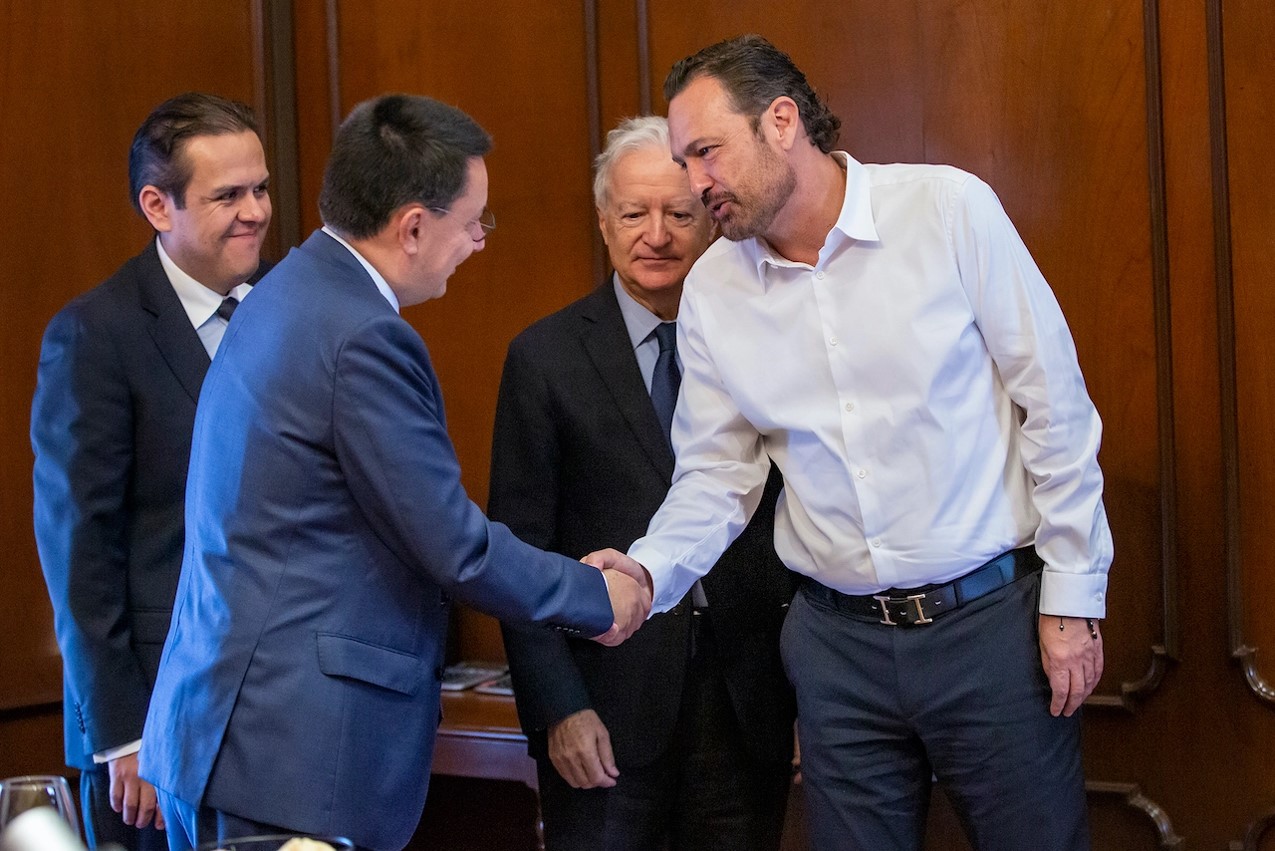 QUERETARO – The governor, Mauricio Kuri González, held a meeting with the president of SAFRAN Mexico, Daniel Parfait, as well as the global director of International and Institutional Relations of the company, Alexandre Ziegler, in order to promote the aerospace sector in Queretaro.
During the meeting, the state president reiterated his commitment to consolidate the aeronautical industry in the state and provide certainty conditions for more investments in the industry to be established in the region.
The meeting was attended by the Chief of Staff, Rogelio Vega Vazquez Mellado; the minister of Sustainable Development, Marco Antonio Del Prete Tercero; the governor's private secretary, Josué Guerrero Trapala; and the director of SAFRAN's Strategy in Mexico, Edgar Ciceño.
Fifteen years ago, in 2007, SAFRAN inaugurated its second factory in Mexico, dedicated to the production of engine parts, with headquarters in the state of Queretaro. It is worth mentioning that the French company is positioned as the largest employer in the Mexican aeronautical industry, starting its operations in the country in 1990.
In Queretaro, the firm currently has seven plants that specialize in aeronautical propulsion, from where essential parts for the CFM56 and SaM146 engines are produced; and 3D woven composite parts for the LEAP engine.