Great Energy Potential at the U.S.-Mexico Border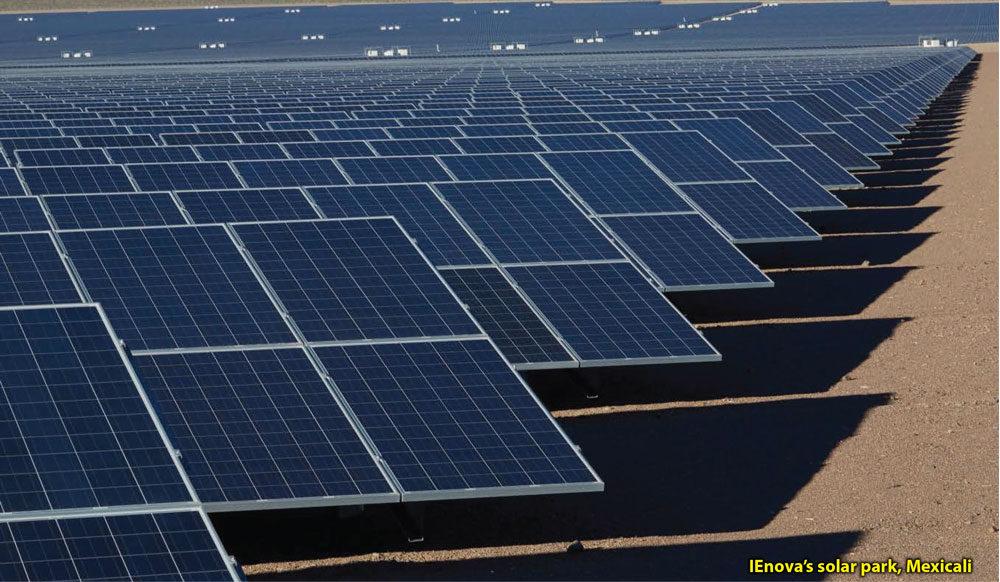 By Nancy J. Gonzalez
In spite of the Mexico's federal administration still uncertain energy policy, U.S.-Mexico border communities are experiencing more energy-related investments.
Companies are still applying for new or extension of pipelines, to operate Liquified Natural Gas (LNG) facilities, and solar and wind farms are being constructed. Even though the natural gas and oil production at the Permian Basin is forecast to decrease this year, the dynamic of this region still allows companies to keep running their operations and plans.
But investment in energy at this region is no coincidence. Some of the largest deposits of oil and shale gas are located in Texas, New Mexico and Southern California. In fact, a U.S. Geological Survey assessment of unexploited resources in southwest New Mexico and west Texas found just these resources alone represent an increase of 100% in oil reserves and a 65% in natural gas reserves.
Moreover, research conducted at the U.S. Department of Energy's National Renewable Energy Laboratory found that the strong winds at the Texas Gulf
Coast and the Baja California regions are ideal for wind farms. As a result, some counties in Texas have ongoing wind farm construction, along with Reynosa and other cities in Tamaulipas and Coahuila.
In addition, the sun is so intense in the border region that Chihuahua has one of the highest solar radiation potentials in the world. Researchers at the University of New Hampshire and the Imperial College of London found that a line five solar panels wide along the U.S.-Mexico border would produce as much energy as the hydroelectric power production along the border of the U.S. and Canada.
RENEWABLES
Many companies have seen the potential and keep investing in energy-related facilities and projects.
"Mexico requires significant investment in energy infrastructure to address current needs and fastgrowing demand," said IEnova CEO Tania Ortiz Mena at the 2020 Investor Day presentation.
Even though the Mexican government canceled the power contract auctions, companies are still investing in solar farms at the border. The Mexican Association of Solar Energy (Asolmex) identifies 67 solar power plants in commercial operation, half of them in Baja California, Sonora, Chihuahua, and Coahuila.
Last year, IEnova started operations at its first solar projects: Pima, Rumorosa and Tepezala. Rumorosa Solar is in Baja California and Pima
Solar is in Sonora. The company has two additional solar farms in this region: Don Diego in Sonora and Border Solar in Chihuahua.
Moreover, Engie is building a solar farm in Sonora. Abril solar farm
is set for completion by September 2020. Also, this company is building the 200 MW Villa Ahumada park in Chihuahua. Both projects were awarded in Mexico's third energy round.
Another company building a solar farm in Chihuahua is XElio. The Chihuahua state government announced a US$100 million project by this company in Ahumada. The solar farm will supply 80 MW.
On the other side of the border, renewable energy developer Longroad Energy partnered with Facebook on a US$416 million solar farm in Texas. Prospero Solar is expected to be completed this year. The Prospero Solar project just north of Odessa, Texas, will have a capacity of 379 MW.
Wind farms are also under construction. The Mexican Association of Wind Energy (AMDEE) reports a 2,282 MW wind capacity in northern Mexico in 2019 in 54 active wind farms. Tamaulipas is the leader with 1,163 MW, followed by Nuevo Leon with 524 MW, Coahuila with 397 MW, Baja California with 196 MW, and Sonora with 2 MW.
Recently, construction started for two wind farms in Matamoros and Reynosa.
"Despite the fact that the electricity auctions were suspended or stopped, there is still investment in the energy sector in Tamaulipas," said Carlos Garcia Gonzalez, secretary of Economic Development in Tamaulipas.
An ongoing project in wind energy is being sone by Delaro. The 117 megawatt (MW) wind farm "Delaro, S.A.P.I. de C.V." is being built in Reynosa. The electricity generated will be purchased by a group of commercial and industrial consumers pursuant to several longterm power purchase agreements. Once in operation, the wind park is expected to generate 475 gigawatt-hours of electricity annually.
Recently, Grupo Mexico Infraestructura said it will build the Fenicias wind farm in Reynosa. The project, which will supply clean energy to various industries, will have a production capacity of 168 Megawatts of wind energy. The commercial operation of this wind farm will begin at the beginning of 2021.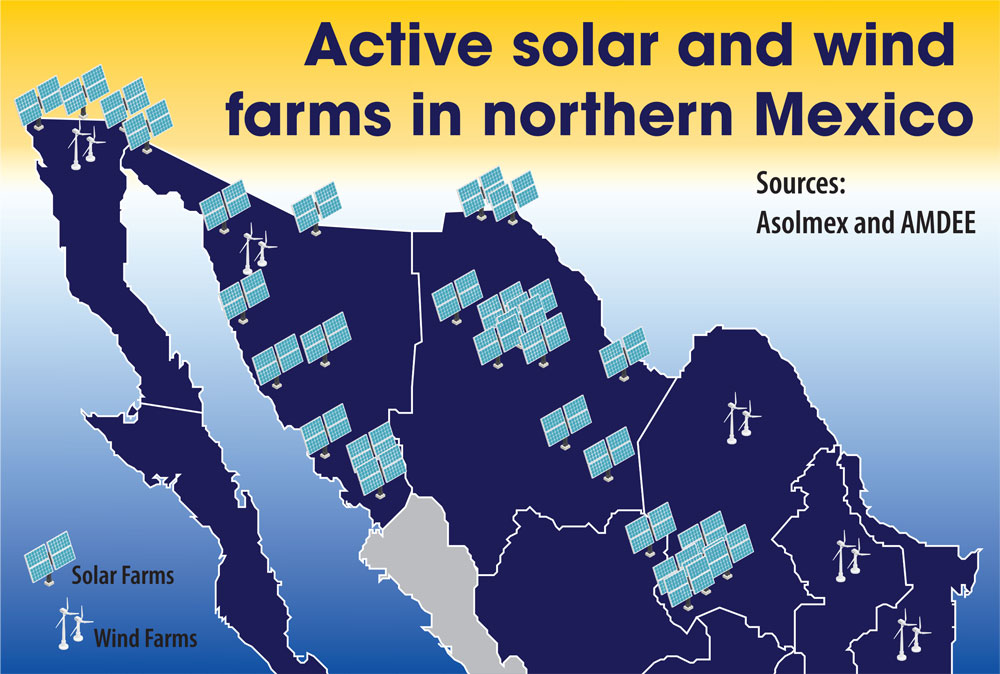 NATURAL GAS
The geographical location makes U.S.-Mexico communities a magnet for energy-related projects, and recently more LNG facilities are being considered as well as some pipelines.
The U.S. Energy Information Administration (EIA) reports that of the 134 active natural gas pipeline projects the agency tracks, 46 entered into service in 2019. These projects increased deliveries by pipeline to Mexico or to liquefied natural gas (LNG) export facilities in the Gulf Coast region.
More than 40% (7.2 Bcf/d) of this new pipeline capacity delivers natural gas to locations within the South-Central region. Many of these pipeline projects will provide additional takeaway capacity out of the Permian Basin in western Texas or enable additional Permian natural gas production to reach the interstate pipeline system.
Some of these pipelines include Kinder Morgan's 2.0 Bcf/d Gulf Coast Express Pipeline, which provides takeaway capacity from the Waha Hub in the Permian Basin (near the Texas-New Mexico border) to demand markets on the Gulf Coast at the Agua Dulce Hub.
Another one is ONEOK'S Roadrunner Eastbound Expansion, which added about 1.0 Bcf/d of bidirectional capacity on the pipeline, and the 300 MMcf/d WesTex Expansion, which added northbound takeaway capacity out of the
Permian Basin while the El Paso Natural Gas Pipeline's 320 MMcf/d Northern Delaware Basin Expansion Project—which is still under construction and will add additional capacity to the El Paso system in western Texas—allows additional volumes to flow westward on the
system.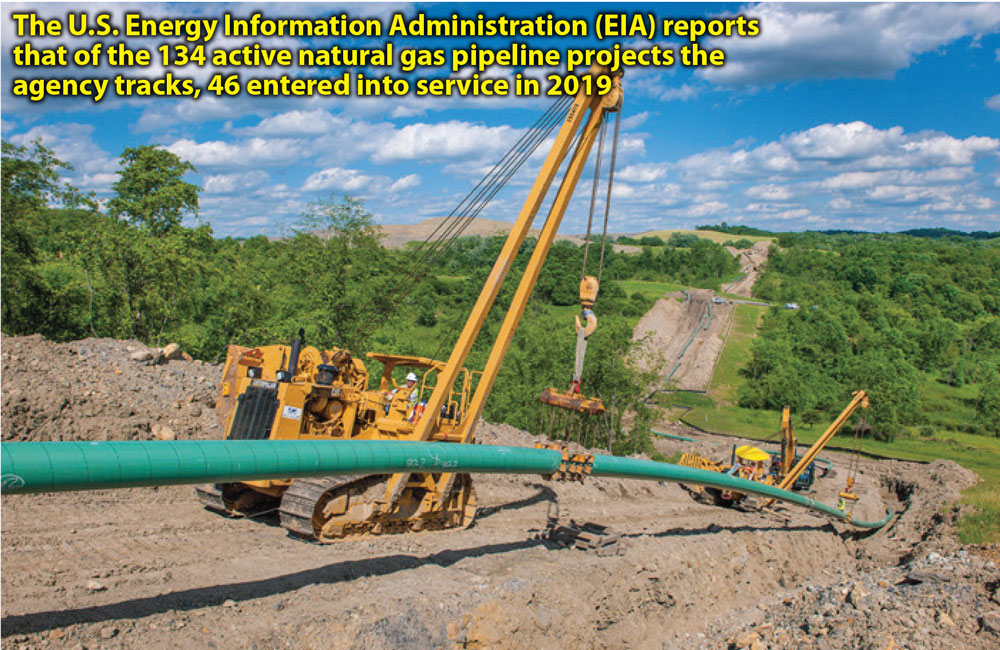 Moreover, Texas East Transmission Company (TETCO) completed expansions to its existing pipeline infrastructure during the second quarter of 2019, including the 400 MMcf/d Stratton Ridge Expansion, for additional deliveries to the Freeport LNG facility on the Texas Gulf Coast.
The only pipeline project in the South-Central region in 2019 that moved natural gas outside its region was the 2.6 Bcf/d Valley Crossing Pipeline, which exports to markets in Mexico. This pipeline connects to the newly built Sur de Texas-Tuxpan pipeline, a 497-mile underwater project that was also completed in 2019 and transports U.S. natural gas to the southern Mexican state of Veracruz.
LNG facilities are also being built in this region. Stabilis Energy has two ongoing projects. The company has filed a permit application to build and operate a small-scale LNG production facility in Monterrey but the final goal is to open two facilities. The other project is a LNG transportation hub in Colombia, Nuevo Leon, to serve Northeastern Mexico. The transportation hub, located directly across the border from Laredo, Texas, will facilitate the delivery of up to 50,000 LNG gallons per day to their customers in Northeastern Mexico.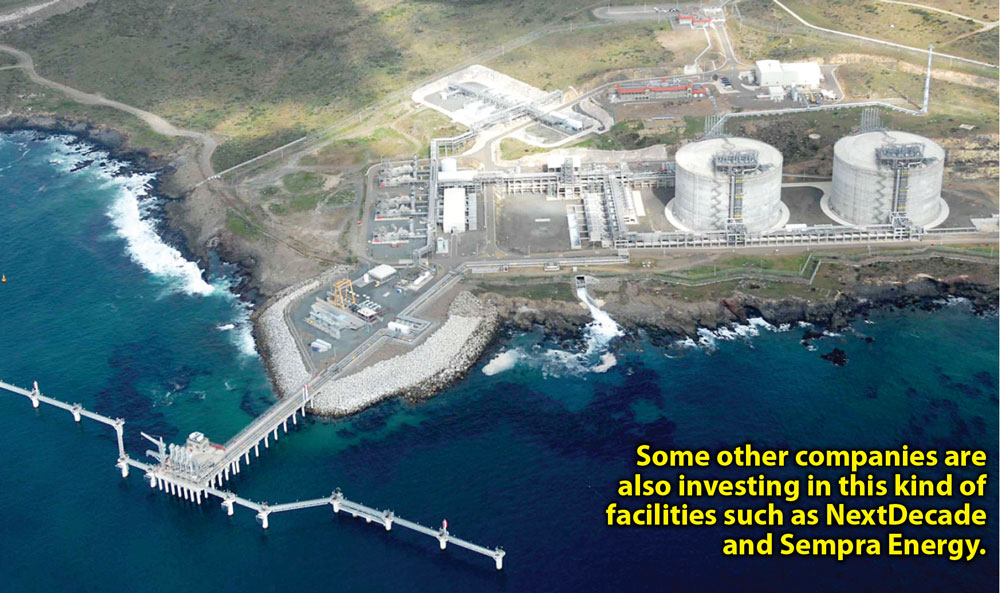 Some other companies are also investing in this kind of facilities such as NextDecade and Sempra Energy. Moreover, three companies—Annova LNG, Rio Grande LNG, and Texas LNG—have applied for LNG liquefaction/exports facilities inside the Port of Brownsville.
Mexico's northern border region, with so many energy attributes, will supersede the seemingly slow and uncertain policies emanating from Mexico's central government.