Groundbreaking ceremony for Mencorsa Industrial Park in Coahuila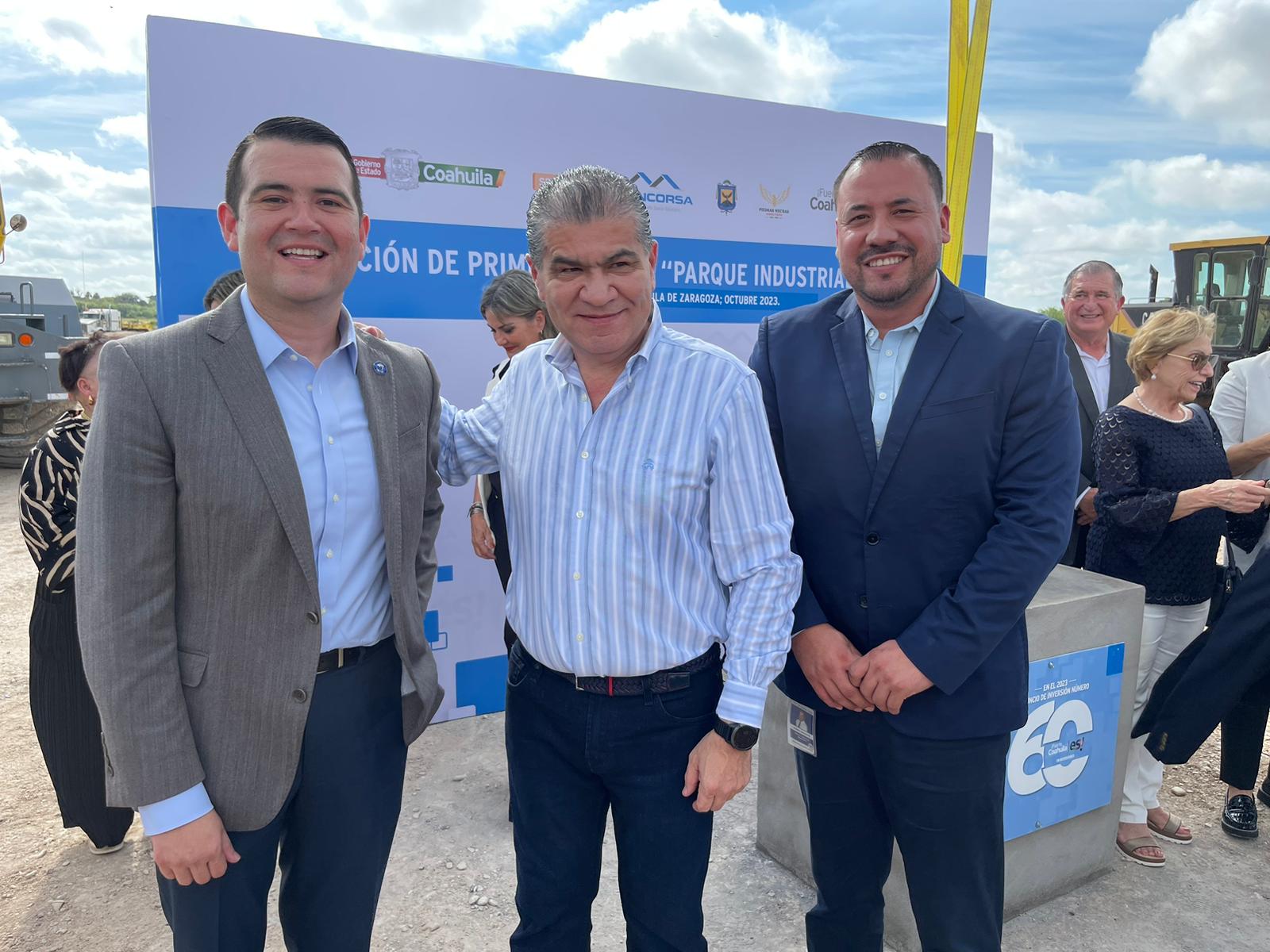 COAHUILA - The Governor of Coahuila, Miguel Ángel Riquelme Solís, laid the first stone of the Mencorsa Industrial Park, which represents an investment of US$10 million for the municipality of Piedras Negras.
According to the president, the financing came from the private companies that will be installed in its 38 hectares, which already have all the paperwork, permits, land use and services. In the first stage, the industrial park will have a 15,000 square meter warehouse.
It is worth mentioning that this is the 60th investment made in the last nine months, 57 days before the end of his administration. In this regard, the governor remarked the importance of closing with a large number of investments in industrial matters.
The event was attended by Secretary of Economy Claudio Bres, Piedras Negras Mayor Norma Treviño among other public and private officials.
Also present from neighboring Eagle Pass, Texas, were Mayor Rolando Salinas Jr, Eagle Pass Bridge Director Homero Balderas, Eagle Pass City Engineer Danny Magee, Eagle Pass Economic Development Alliance President Morris Libson Jr and CBP agents Luis Rodriguez, Adalberto Morales and Jose Luis Barron Jr.