Groundbreaking ceremony for Tetakawi company in Mazatlán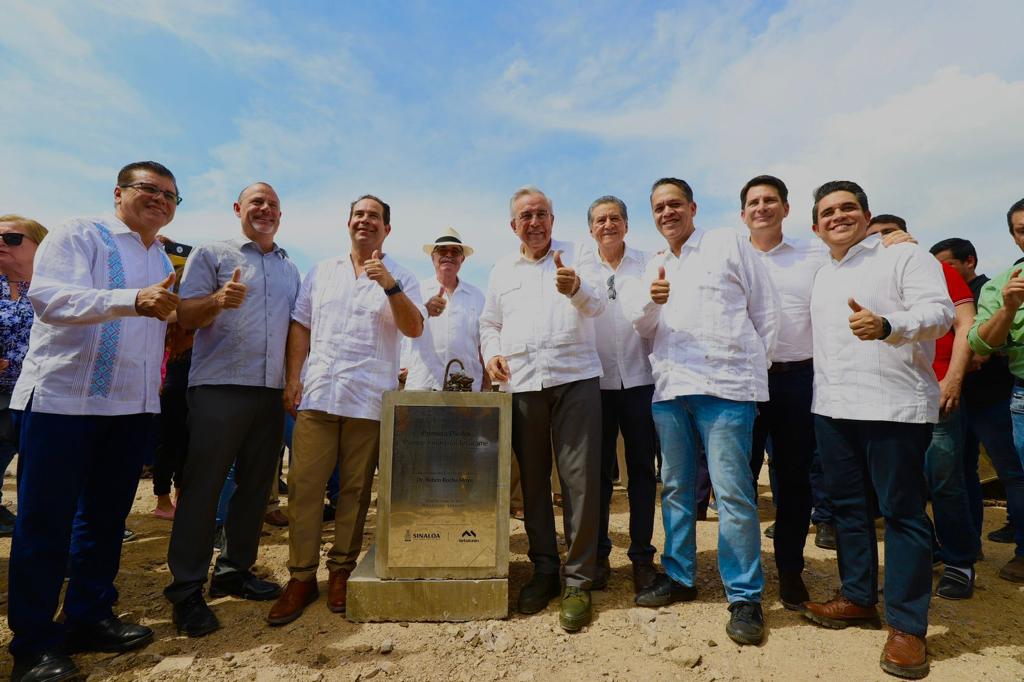 MAZATLAN, SIN - The state governor, Rubén Rocha Moya, together with state and municipal authorities, laid the first stone for the construction of the Tetakawi manufacturing company's facilities in Mazatlán.
The project contemplates an investment of US$300 million and the generation of 10,000 direct jobs for the inhabitants of the municipalities of Mazatlán, Concordia, Rosario and Escuinapa.
During his message, Governor Rocha thanked Tetakawi's businessmen for their decision to set up operations in Sinaloa, since this Group has manufacturing parks in Empalme, Guaymas and Hermosillo, Sonora; Saltillo, Coahuila and Querétaro.
"The south of Sinaloa is raising its head, we have a great takeoff in services in Sinaloa thanks to tourism and commerce," said the governor.
He reiterated that his government will protect the investments of those who want to invest in Sinaloa, such as the Tetakawi Group and CPP.
On the other hand, the president of Grupo Tetakawi, Luis Felipe Seldner, pointed out that the only thing Mazatlan was missing was a manufacturing sector, since it is already a reference in tourism and real estate.
In his welcome speech, the municipal president of Mazatlan, Edgar Augusto Gonzalez Zataráin, thanked the businessmen for their decision to invest in the municipality, stating that Tetakawi will automatically attract more foreign direct investment from sectors such as aerospace, auto parts, the medical sector and many others.
The groundbreaking ceremony was also attended by the Secretary of Economy, Javier Gaxiola Coppel, as host of the event, as well as the founding partners and board members of Grupo Tetakawi, Luis Felipe Seldner Tonella, Félix Tonella, and Roberto Gómez del Campo.