Grupo Aeromexico to add 33 international frequencies in June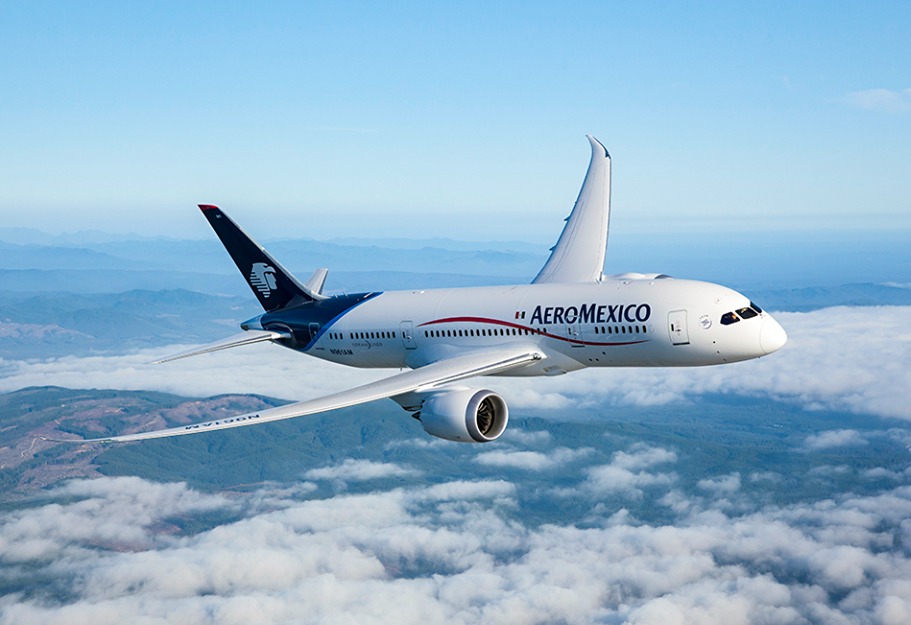 MEXICO – During the month of June, Grupo Aeromexico will add 33 weekly frequencies on its international routes in some countries in which it operates, while it will suspend flights on 27 of the international routes it operates.
Next month the Mexican airline will resume its operations between Mexico City and Seoul, with a weekly flight starting on June 1st. The airline will offer three weekly flights to Vancouver from Mexico City, starting as well on June 1st, and 14 days later it will increase two more frequencies. Operations to Montreal and Toronto will resume from the first day of next month with two weekly flights; as of June 15th, three weekly flights will be operated.
In Central America, Aeromexico will resume operations to San Pedro Sula from June 1st with two weekly flights; it will resume operations to San Salvador from June 8th with two weekly flights and it will resume operations to San José, Costa Rica from June 15th on a two weekly frequency.
In Europe, it will increase its connection between Mexico City and Madrid to two weekly frequencies as of June 1st. Starting on June 15th, it will increase to three weekly flights. For its part, its flights to Amsterdam and Paris will be maintained with a weekly operation throughout the month.
In the United States, the airline will increase to 4 flights per week on its CDMX-New York route as of June 15th. It will operate 5 flights a week to Los Angeles starting on June 15th as well; it will resume operations to Chicago starting on June 1st with 3 weekly flights. It will resume operations to Miami and San Antonio starting June 15th with three weekly flights and to Orlando on a two-week frequency starting on the same date.
From Monterrey, the airline has suspended its flights to Detroit, New York, Las Vegas and Los Angeles until July 1st. From Guadalajara, it suspended until July 1st as well its flights to Chicago, Fresno, Sacramento, Salt Lake City and San Francisco. Finally, its routes from León and Querétaro to Detroit are suspended until the same month.
Source: A21