Grupo Alpura integrates 62 Isuzu units to its fleet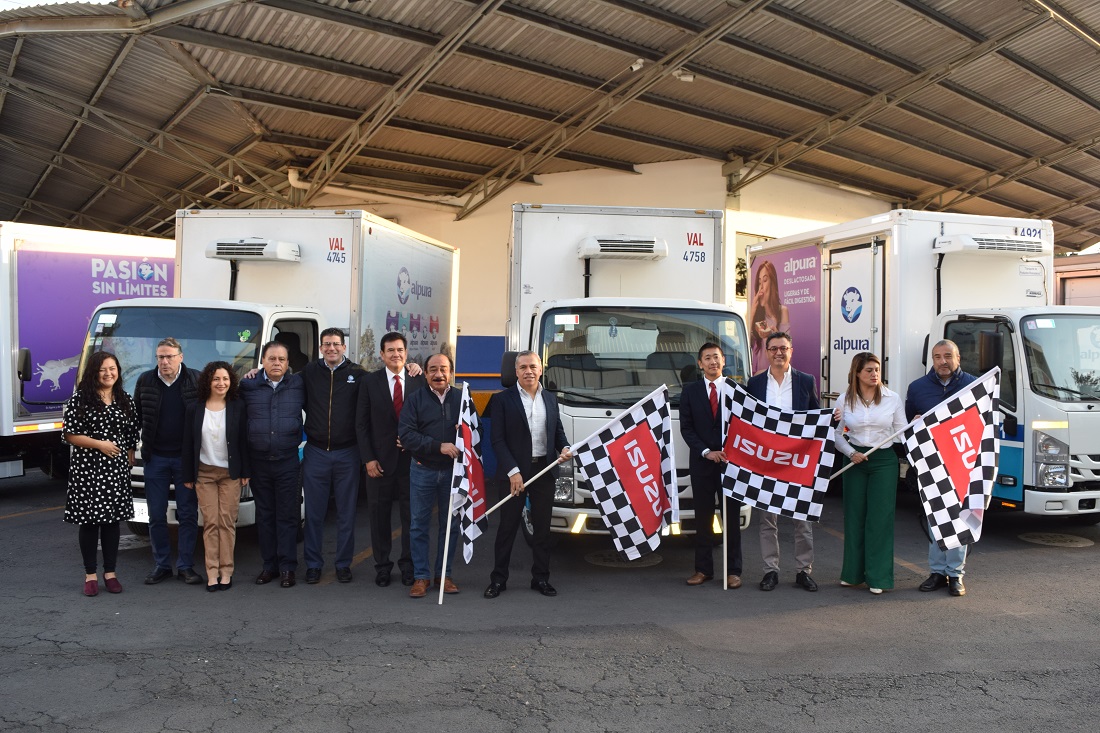 MEXICO CITY – Grupo Alpura, a 100% Mexican company, received a fleet of 62 Isuzu ELF 300 units at its Business Unit in Vallejo, Mexico City.
The ceremony was attended by François Bouyrá, CEO; Alfonso Guerrero, Director of Human Capital; Genaro Santiago, Commercial Director; and Hugo Ramos, National Treasurer of the CROC and Sectional Secretary of Grupo Alpura.
Hiroshi Ikegawa, President and Chief Operating Officer of Isuzu Motors de México, and Gabriel Urbina, General Manager of Isuzu Central, attended the ceremony on behalf of the Japanese manufacturer.
"These new 62 units are added with great expectation to our fleet of 922 units, this is the first acquisition of the year and has an investment of more than US$3.4 million , by the end of 2023 we expect to have more than 150 Isuzu units of the same model," said Genaro Santiago.
For his part, Hiroshi Ikegawa, explained that the project to renew the 62 units of Alpura's ELF 300 model represents important benefits for the company, since the units have a 3-liter engine that complies with Euro V regulations, but have the great advantage that it does not require UREA for its operation.
"This means that, in addition to reducing nitrogen oxide emissions by almost half compared to a Euro IV engine, Isuzu's technology makes it possible to reduce NOx levels without the need for additional fluids, unlike other models on the market that require UREA to perform that function," said the Isuzu executive.
"In addition to the benefits offered by the units and Isuzu Central's effort, our Fleet Development department has been working with Grupo Alpura since 2019 and has trained a total of 24 technicians, 30 supervisors and 157 operators," concluded Hiroshi Ikegawa.