Grupo DEACERO's Macrohub Bajío is inaugurated in Guanajuato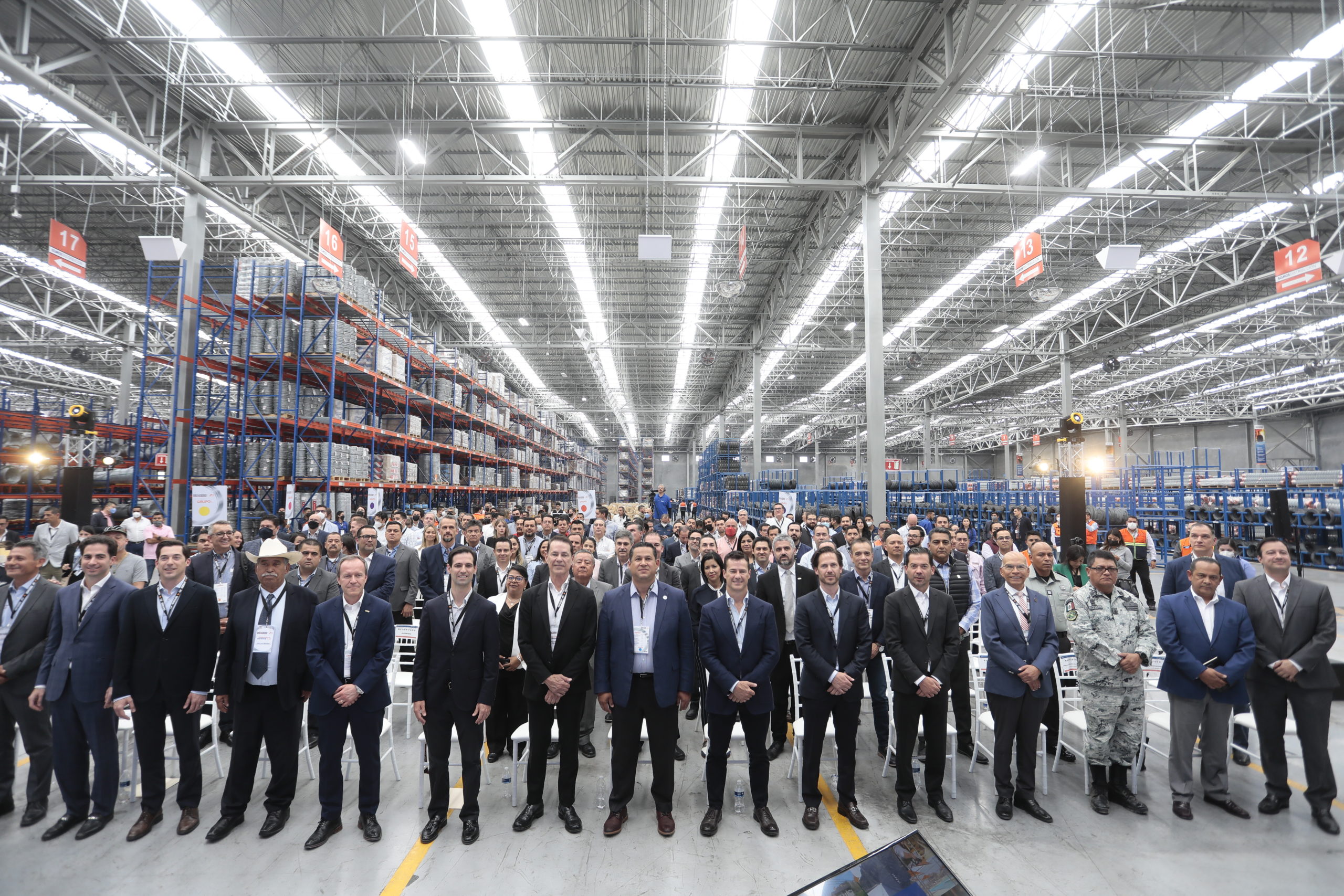 VILLAGRAN, GTO – Grupo DEACERO's new Bajío Macrohub, located in the municipality of Villagran, Guanajuato, is already in operation; it was built with an investment of more than US$16 million and will generate 500 direct and indirect jobs.
The DEACERO Bajío Macrohub is a 35 thousand square meter warehouse with a capacity to distribute more than 1,500 tons of finished product per day and an installed storage capacity of more than 12,000 tons.
It is worth mentioning that the company has been present in Guanajuato for more than 70 years, reaffirming its continued confidence in the state.
The facilities will be used to serve more than 730 customers and distributors, as well as to transfer wire and steel products to enhance the development of the region and serve the Central and Pacific regions of Mexico, and to strengthen exports to eleven destinations in the United States and Latin America.
This company has been part of the social and economic development since 1998 and has contributed to the construction of an avant-garde and innovative Guanajuato.
"Guanajuato is becoming a logistics hub and that is the bet for the future and Hubs like DEACERO Group, allow us to go on that route, the geographical location consolidates us as an important logistics center in the country," said the governor of the state, Diego Sinhue Rodríguez Vallejo.
He added that the state consolidates itself as the most important logistic center in Mexico, since in a privileged geographic location, it integrates in a radius of 400 kilometers 80% of the Mexican market, 70% of the industrial facilities, and 60% of the national population.
David Gutiérrez Muguerza, CEO of Grupo DEACERO and president of the National Chamber of the Iron and Steel Industry (CANACERO), emphasized that the project contributes to the strengthening of value chains, as well as to the generation of a resilient, inclusive and competitive economic region.
Source: Lider Empresarial