Grupo Infra inaugurates new plant in SLP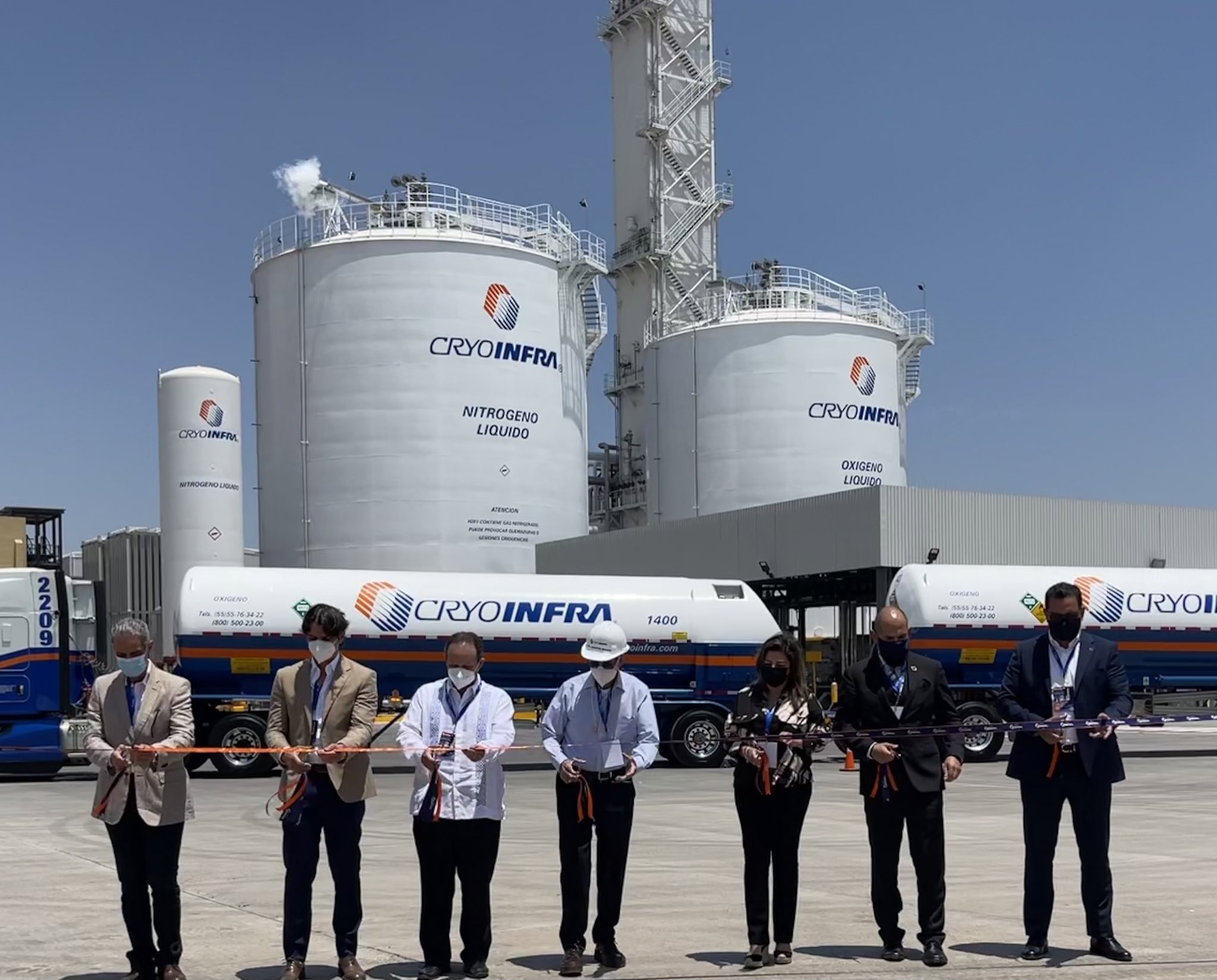 SAN LUIS POTOSI – Cryoinfra, Grupo Infra's industrial gases division, inaugurated its new cryogenic plant in San Luis Potosi, with an investment of US$63.4 million, in order to boost its presence in the Bajio region.
This complex will be capable of producing 700 tons per day of gases such as Oxygen, to mark its leadership in the health sector, as well as Hydrogen, Nitrogen and Argon, taking advantage of the logistical advantages that the state offers due to its privileged geographical position.
Dieter Femfert, commercial director of Cryoinfra, said that with the opening of this new plant in the state, the production of these gases in Mexico will be guaranteed, which will reduce their importation and there will be stability in the commercialization costs.
In this sense, Cryoinfra will generate approximately 500 jobs, between direct and indirect positions, which will be added to the more than five thousand that collaborate in Grupo Infra throughout Mexico.
It should be noted that in the Midwest region, there has been an increase in the arrival of companies dedicated to the steel, electronics, automotive, aerospace, food, chemical, petrochemical and health sectors, so this new pole for the production of industrial gases has high potential.
Source: Lider Empresarial