Grupo Infra invests US$19 million in Juárez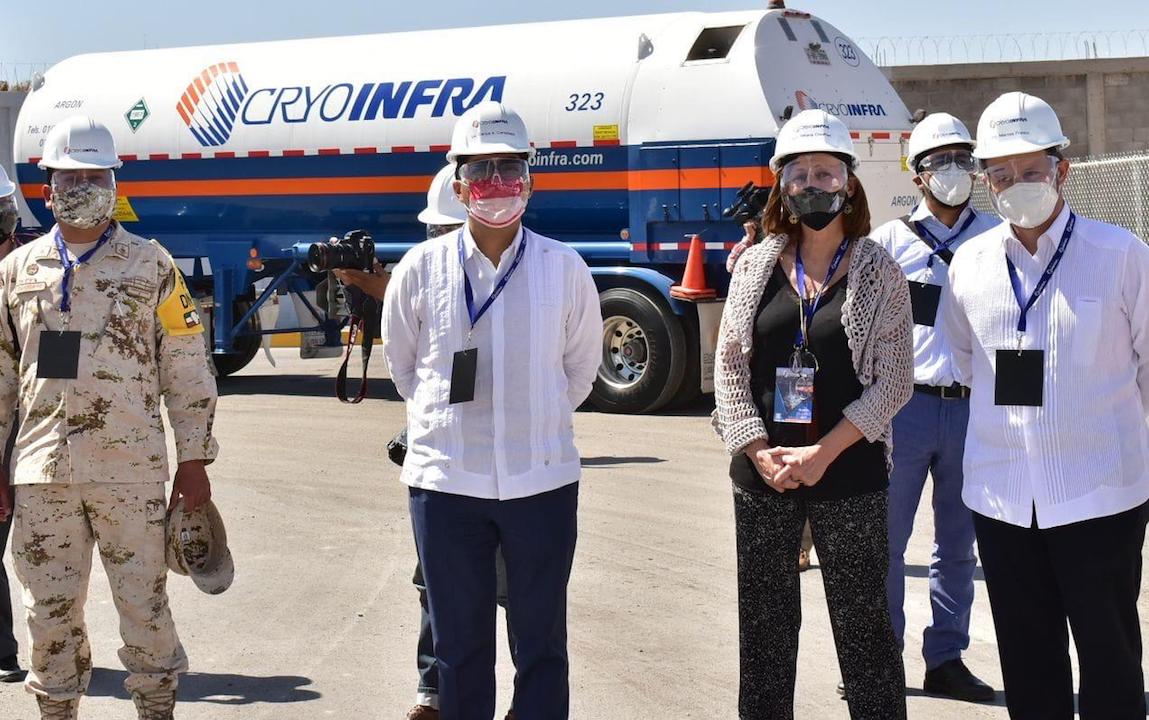 JUAREZ – With an investment of US$19 million, Grupo Infra inaugurated its first plant in Chihuahua in Ciudad Juárez for the production of nitrogen, oxygen and argon.
These gases are used to supply the demand of different sectors; the doctor, for example, uses oxygen to combat the COVID-19 pandemic, while the other two are required by the automotive and aerospace industries, among others.
In this plant, more than 250 people will be employed, in direct and indirect jobs, in addition to the 4,000 of those already existing throughout the country through 30 companies.
Dieter Femfert, Cryonfra's commercial director, explained that planning for the project began two years ago, but was delayed by the pandemic.
He commented that although Chihuahua has filling stations, it is the first plant in the state to produce these gases.
He explained that the process is to take the air from the environment, and then it's filtered to remove impurities; it is compressed and frozen, then it is passed to a distillation tower that separates the oxygen, nitrogen and argon until they are obtained in a pure way.
The liquids produced here will be used to supply the needs of Chihuahua, although they also have export possibilities to the United States.
Marcos Franco, director of Infra, highlighted that said group is an important Mexican organization with more than 100 years of experience and represents one of the most important nuclei of the national industry. It is currently made up of more than 30 companies.
"Today Grupo Infra is dedicated to the production, sale and distribution of cryogenic, industrial, high purity, special and medicinal gases, as well as cryogenic storage tanks, welding and cutting machines and equipment, personal protection equipment and a wide range of welding products," he explained.
At the opening event were authorities from the three levels of government, who thanked the Mexican company for its confidence in investing in Juárez, especially at this time, when oxygen is required for patients with COVID-19.
Source: Diario.mx