Grupo Modelo increases its VW fleet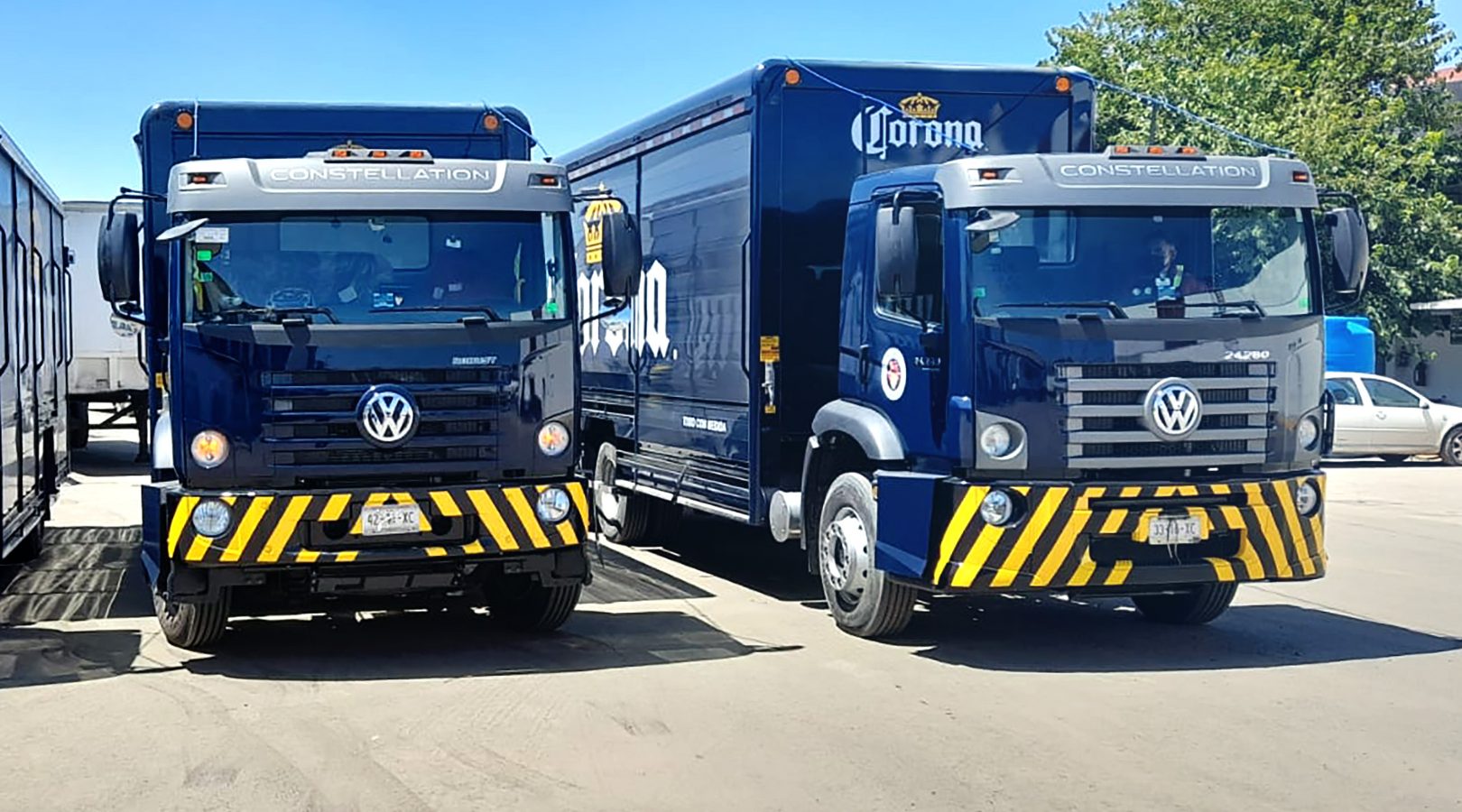 MEXICO – Volkswagen Trucks and Buses delivered 298 vehicles to Grupo Modelo in the first half of this year to increase its fleet in Mexico and thus support the distribution of its products.
With these deliveries, Grupo Modelo accumulates a Volkswagen truck fleet of more than 900 units since the commercial alliance began.
"We are very pleased with the commercial alliance with Volkswagen Trucks and Buses. We have been making progress in improving the profile of our fleet in a comprehensive manner, always thinking about improving our last mile delivery, focusing on our level of service, safety and ergonomics for our crew," commented Carlos Villachica, Sourcing Transport Manager Grupo Modelo, and Diego Castillo, Procurement Logistics Director Grupo Modelo.
They added that it is not only about the acquisition of the units, but also about having a network of after-sales support coverage throughout the country to maintain optimal availability indicators and be able to supply their demand.
Within these purchases, the plan also includes the changes towards more environmentally friendly technology, where we are incorporating Euro 5 trucks that, compared to their predecessor, have a 42% reduction in NOX.
The Volkswagen Delivery family has delivered the 9,170 and 11,180 models; of the Constellation family, the 17,230 Robust and 24,280, which have 4-, 6-, 8- and 10-pallet bodies for the distribution of Grupo Modelo's products according to each specific need.
"We are grateful to Grupo Modelo for the acquisition of these trucks and with this we continue our commitment to provide the best products and the best service for the satisfaction of our customers," said Giovanni Juárez, Director of Sales, After Sales and Marketing.