Grupo Prysmian to invest US$27 million in Durango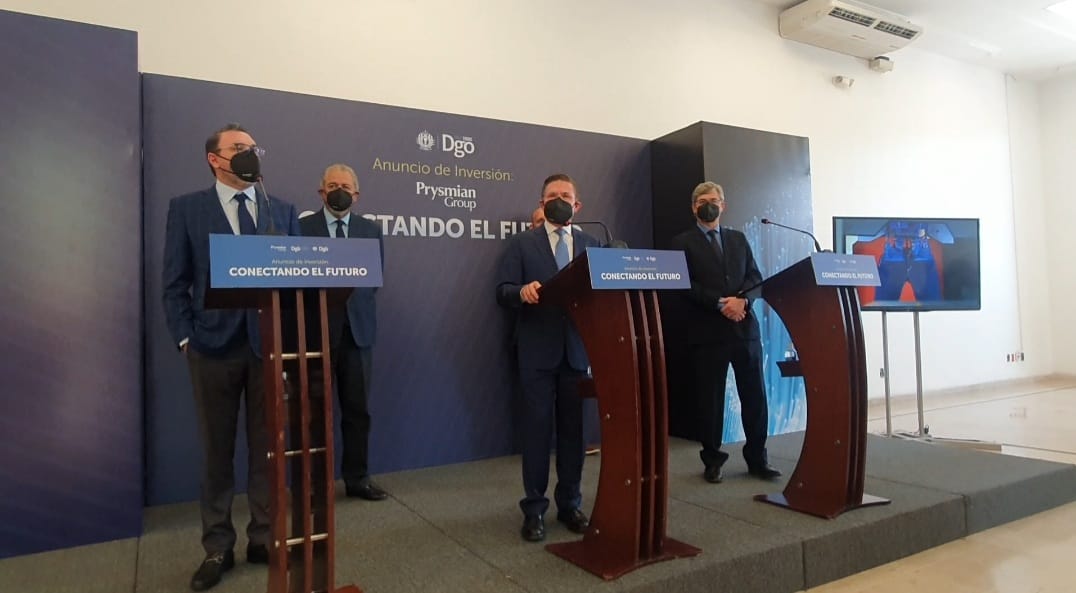 DURANGO – Grupo Prysmian, a world leader in the manufacture of electrical and telecommunications cables with headquarters in Milan, Italy, and more than 40 years of presence in Mexico with 6 plants and more than 1,650 employees, announced the investment of US$27 million to begin the expansion of its cable and fiber optic manufacturing plant in the state of Durango.
The plant installed in Durango, was inaugurated in 2017, manufactures fiber and optical cables used in the telecommunications sector to enable internet access and connectivity services for communities, residential areas, businesses and industries.
The expansion is expected to double the current volume from 2.5 to 5 million kilometers of optical fiber per year, which will strengthen Prysmian's leading position as a key strategic player in this segment.
"We are very proud of this important investment because even in the midst of this pandemic, we are very committed to our customers in the telecommunications industry and to Mexico," said Marcelo De Paola, president and CEO of Grupo Prysmian in Mexico.
The expansion project will be completed in 2022 and would make Prysmian's Durango plant one of the group's three largest in telecommunications.
Source: Cluster Industrial