Grupo Realix Estates announces new industrial park in Queretaro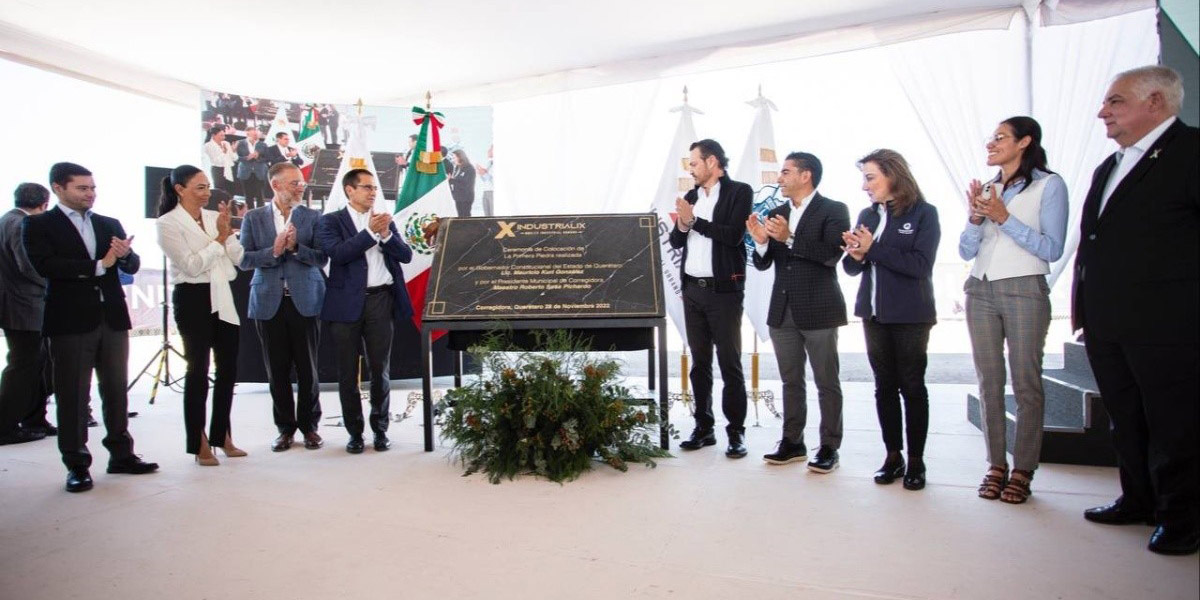 QUERETARO – With an investment of US$80.2 million, Grupo Realix Estates began construction of the Industrialix Industrial Park, which is located in the municipality of Corregidora, Queretaro.
According to a press release, the complex will house industrial warehouses and has the potential to become a new epicenter for sustainable growth in the state, requiring an additional investment of US$255 million.
"Industrialix is designed to meet the demand for new industrial spaces in the urban area of the city of Queretaro, with the state-of-the-art infrastructure demanded today by manufacturing and distribution companies worldwide," said the general director of Realix Estates Mexico, Hector Francisco Mendoza Pesquera.
"This type of company, like the one Industrialix is bringing, is what allows us to make it viable for people to have jobs and formal employment," said the governor of the state, Mauricio Kuri Gonzalez.
Therefore, he highlighted that so far this year, the state has grown by 5.7%, while nationally growth is below 1.7%; he added that to date 46 projects have been closed with an investment of US$1.1 billion.
Grupo Realix Estates has 30 years of experience in Queretaro, they are dedicated to the construction of the design of spaces that promote environmental industrial development, providing infrastructure and services demanded by companies with the development of macro lots, urbanized lots and industrial buildings.