Gruver trains specialized talent in the automotive industry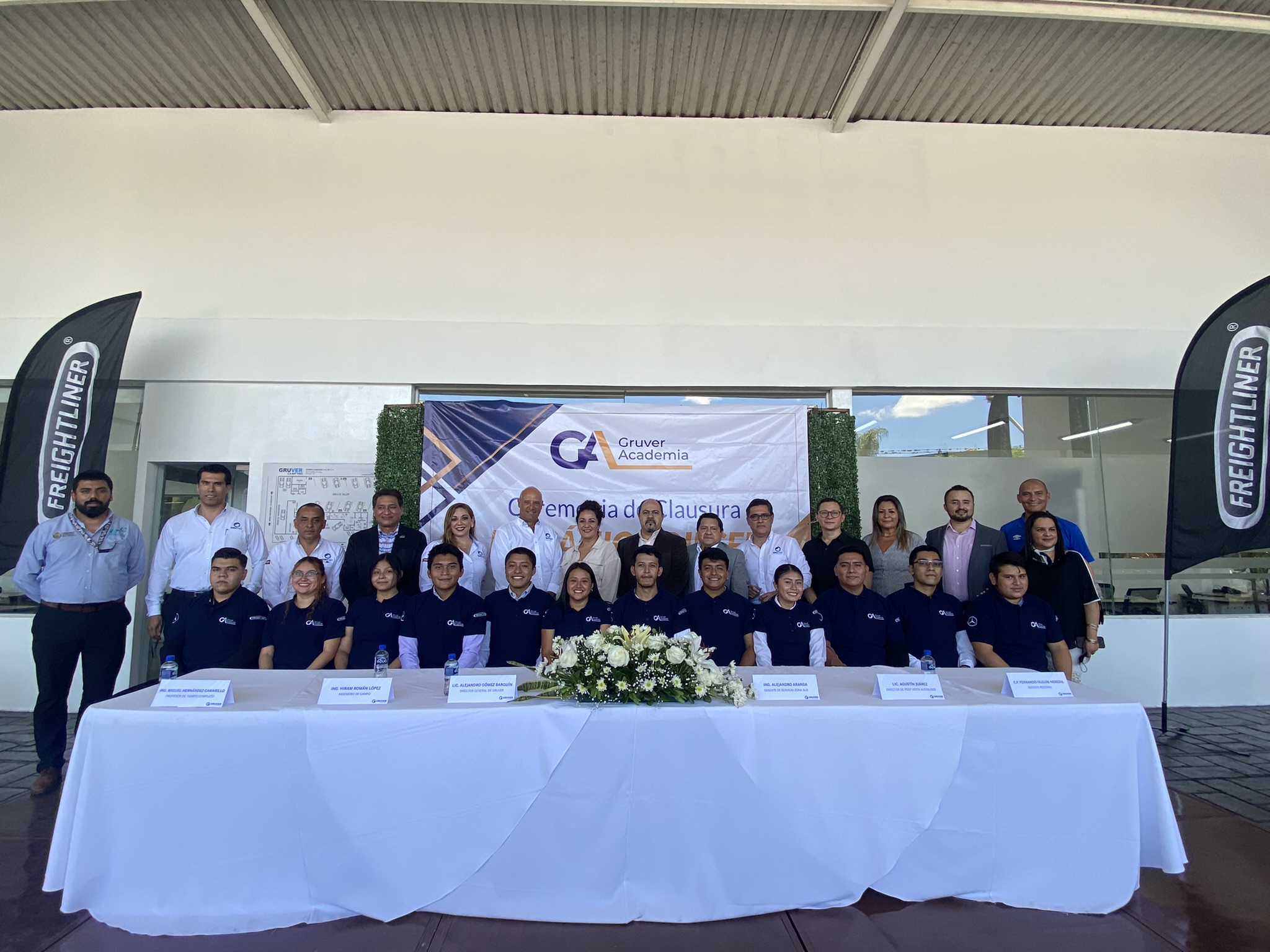 CORDOBA, VER – According to INEGI and CANACAR, the people who worked in the freight transportation industry in 2021 represented 46.8% of the total number of people employed in the general transportation industry, which places the trucking industry as the second most important economic activity in terms of employment generation, after land passenger transportation.
In this sense, training plays a very important role to strengthen the knowledge, tools and skills of the people who work in this and other sectors, so through Gruver Academia de Grupo Veracruz (Gruver), whose objective is to train talent to fill key positions in the organization, the first "Diesel Mechanics Course" was coordinated.
The Diesel Mechanics course was held at the Gruver Camiones facilities in Córdoba, Veracruz, with the purpose of training personnel with the competencies and skills required in the workshops to keep the units in perfect condition. The program has a 475-hour syllabus, alternating theory and practice.
Twelve students participated in this first generation of students who, over a period of two and a half months, learned about basic mechanics, electricity, metrology, diesel engines; warehouse and workshop processes, to mention a few. The graduates practiced in the workshop on a daily basis to reinforce the knowledge they had learned in the classroom.
Additionally, Daimler Truck Mexico's training team provided courses in Systems and Technical Literature as well as FL Preventive Maintenance, to contribute to the development of the students' talent with more specialized content.
During the closing ceremony, San Caraballo, Director of After Sales of Daimler Truck Mexico was named sponsor of the generation.
"Having allies committed to the development of new skills and competencies, such as this course, allows us to provide our customers with an added value of knowledge, experience, quality, warranty and support. I congratulate Gruver for this initiative and each of the students of this first generation for their commitment, effort and dedication," he said.
For his part, Alejandro Gómez Barquín, General Manager of Gruver, said he was very proud to be part of the specialized talent that will undoubtedly contribute to the timely maintenance and efficient operation of Freigthliner units.
Gruver will continue working in favor of talent training. Currently, the next edition of the "Diesel Mechanics" course is already under development, which will take place during the first week of September at Gruver Camiones Veracruz.