Guanajuato, leader in the Mexican aerospace industry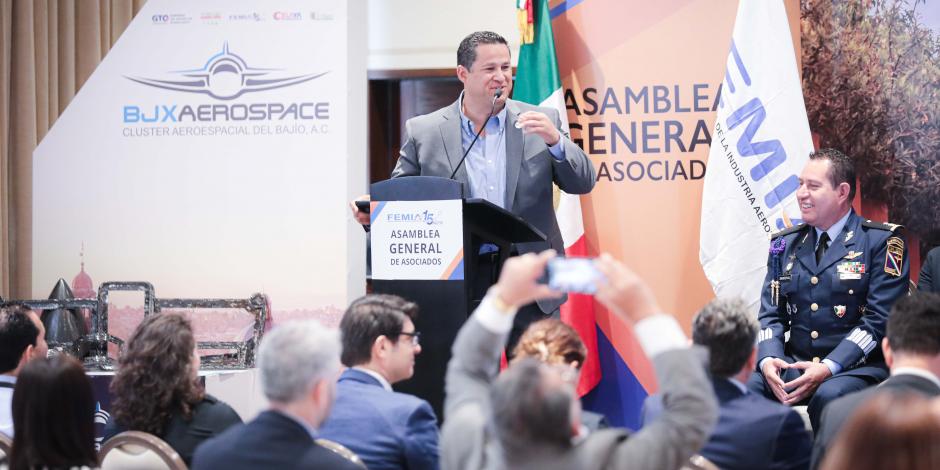 GUANAJUATO – Diego Sinhue Rodríguez Vallejo, Governor of Guanajuato, led the 1st. General Assembly of Partners 2023 of FEMIA, in which he congratulated the organization for promoting the aerospace industry in the state.
"In Guanajuato we are betting on the Aerospace Cluster, so in the coming years we will be leaders in this area nationwide," said the Governor, Diego Sinhue Rodríguez Vallejo
Rodriguez Vallejo, after welcoming FEMIA members to the city of San Miguel de Allende, said that, together with the private sector, this cluster is being strengthened in the state and will become one of the main engines for the development of Guanajuato.
The Governor acknowledged the work done by the Mexican Federation of the Aerospace Industry, since it contributes to strengthen the country's economy. This association represents more than 100 companies.
"In Guanajuato there will be an important development of the aerospace sector. The invitation is for people to know what we do in Guanajuato, a state in permanent dialogue with the world, which builds the future and is the epicenter of innovation and mindfacturing", said the Governor.