Guillermo Diaz is the new president of Toyota Motor Sales.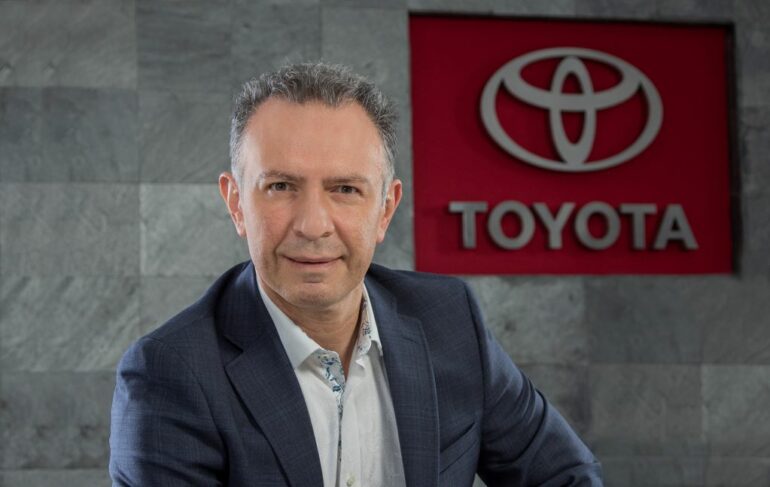 MEXICO – Guillermo Diaz will become president of Toyota Motor Sales and Lexus de Mexico, replacing Tom Sullivan, in order to assume the challenge of increasing the electrification strategy that the Japanese company maintains in Mexico, being the leader in the commercialization of hybrid cars.
With 20 years of experience in the automotive industry in the sales area, the still Vice President of Operations within Toyota Motor Sales de Mexico is committed to working together with all operations in the country and the dealer network, whose bet is focused on the future of electrification.
"The appointment of Memo as president is great news for all of us who are part of Toyota in Mexico. At a key moment for the firm in the country, it gives us the opportunity to continue collaborating with all operations in Mexico and I am sure that together we will continue to reap great achievements," said Luis Lozano, president of Toyota Motor de Mexico.
This appointment coincides with the upcoming celebration of the 20th anniversary of the Japanese brand in the country, an appropriate moment to continue showing its commitment to the country with the appointment of one of the most valued members of the company and thus confirming its philosophy of Think Global and Act Local.
"Toyota closed 2021 with the fourth position in sales in the Mexican market with a market share of 9%, so the challenge for Guillermo Diaz is to maintain this position aligned to the values of the company governed under the Toyota Way, which seeks to generate happiness for all, always driving continuous improvement in all operations," the company said.
Source: El Economista