Harting invests US$18.9 million in Guanajuato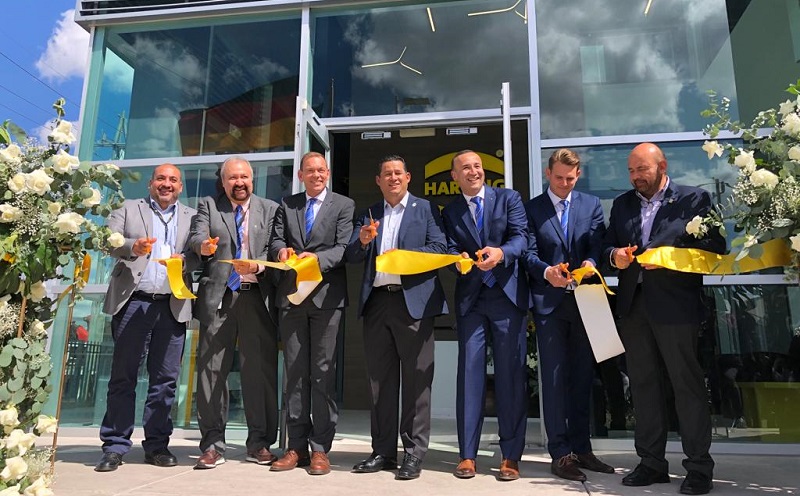 GUANAJUATO – State Governor, Diego Sinhue Rodríguez Vallejo, led the inauguration of the expansion of Grupo tecnológico Harting, located in Guanajuato Puerto Interior.
Harting is a manufacturer of industrial connectors, industrial cabling assemblies and Ethernet cable switches. With the expansion of this German company, the confidence of investors in Guanajuato is confirmed.
"For us it is a great pleasure to witness this second stage, the evolution of this company, which perhaps in the future will move from manufacturing to mindfacturing and go on to generate wealth from knowledge, development and innovation," said the Governor.
Harting invested US$18.9 million for this expansion, generating around 192 new jobs, in order to connect the three essential supplies of industrial technology, data, signals and power. This company has been operating in Guanajuato Puerto Interior since 2016, where it currently generates a total of 361 direct jobs.
"Guanajuato is consolidating its position as the best destination for investment in our country. This is confirmed by the 105 projects in terms of investment attraction that we have achieved in the 4 years of this State Administration," said Diego Sinhue Rodríguez Vallejo.
This company serves sectors such as machinery and robotics; energy and general automation; and transportation. It has plants in Germany, the United States, the United Kingdom, Romania and China, and has 60% of the world market for heavy-duty connectors.