Hitachi Astemo Mexico receives Q1 award from Ford in Queretaro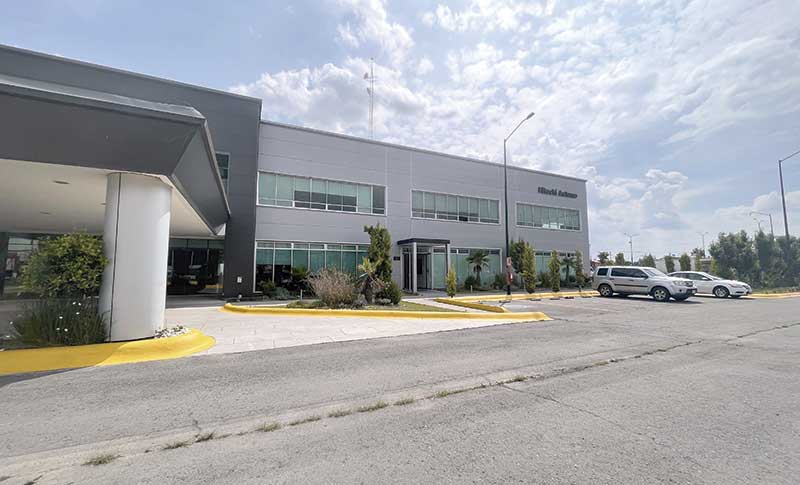 QUERETARO - Hitachi Astemo Mexico's Queretaro plant receives Ford's prestigious Q1 recognition, affirming excellence in key areas such as quality, systems capability, warranty and delivery.
To achieve this prestigious award, Ford suppliers must demonstrate outstanding performance, delivering consistently high quality products, complying with environmental standards, maintaining a consistent sequence in the production process and ensuring efficient product delivery logistics.
Hitachi Astemo Mexico's winning of this award is not only a significant achievement for the company, but also highlights the skill and dedication of Queretaro's workers, who have played an essential role in this recognition. It also further consolidates Queretaro's position as a leader in job creation at the national and state level, demonstrating the confidence of businessmen and investors in the region.
Hitachi Astemo's trajectory begins on January 1, 2021 as a result of the merger of Hitachi Automotive Systems with three former Honda subsidiaries: Nissin Kogyo, Keihin and Showa, currently having a presence in 27 countries and employing 90,000 people in almost 140 facilities.
In Mexico, the new company has 9 manufacturing plants: Irapuato, Silao, El Marqués, Querétaro, Lerma 1, Lerma 2, Lerma 3, San Juan del Río and San Luis Potosí.
At the event, Queretaro Mayor Luis Nava emphasized his commitment to attracting investment and added that the award obtained by Hitachi Astemo Mexico is a testament to the excellent quality of its work and contributes to making the state an attractive place for investment and economic growth.