Hitachi to invest US$56 million in the State of Mexico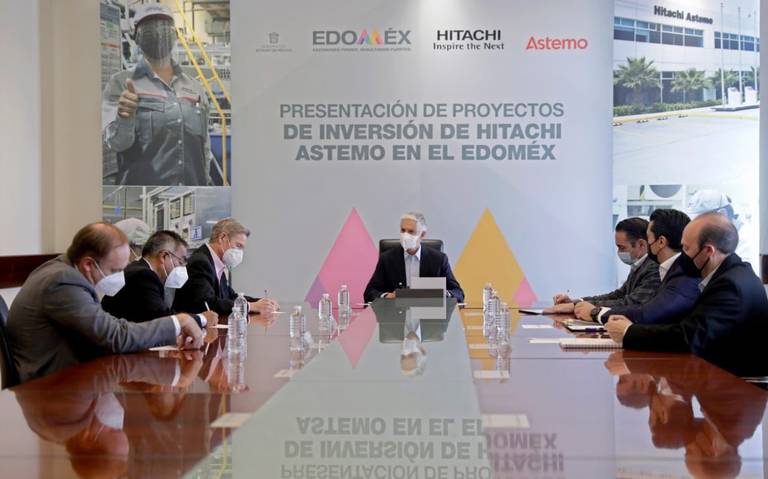 STATE OF MEXICO – Alfredo del Mazo Maza, Governor of the State of Mexico, announced that Hitachi will invest US$56 million to improve industrial safety at its plants in Lerma, thus contributing to the creation of 480 new jobs. This investment will be made over 2 years.
Joaquin Loose Doedter, president of Hitachi Mexico; Luis Manuel Vallejo Rosas and Edmund Friedrirh Petersen, Hitachi's general directors of operations and human resources; alongside the state governor, announced that the company has invested US$97 million in the continuous improvement of equipment and processes to strengthen its operations between 2018 and 2020.
Hitachi's 3 plants employ more than 2,700 people who manufacture water pumps, balancers, coils, valves, sensors, pistons, shock absorbers and brake casting for brands such as Nissan Ford Honda General Motors Mazda and Fiat Chrysler.
The company also manufactures powertrains, advanced driver assistance systems and chassis for automobiles. Most of its production is destined for the United States, Canada, Germany, the United Kingdom and South Korea, and it has also obtained Q1 certification from Ford, Excellence Supplier from General Motors, and ISO 14001 certification.
Del Mazo Maza recognized the work of the Hitachi team for their commitment to the country and the products they manufacture, as the brand has been present in Mexico for 60 years, standing out for its innovation and diversification.
Source: Cluster Industrial