Holley Global to build an industrial park in Yucatan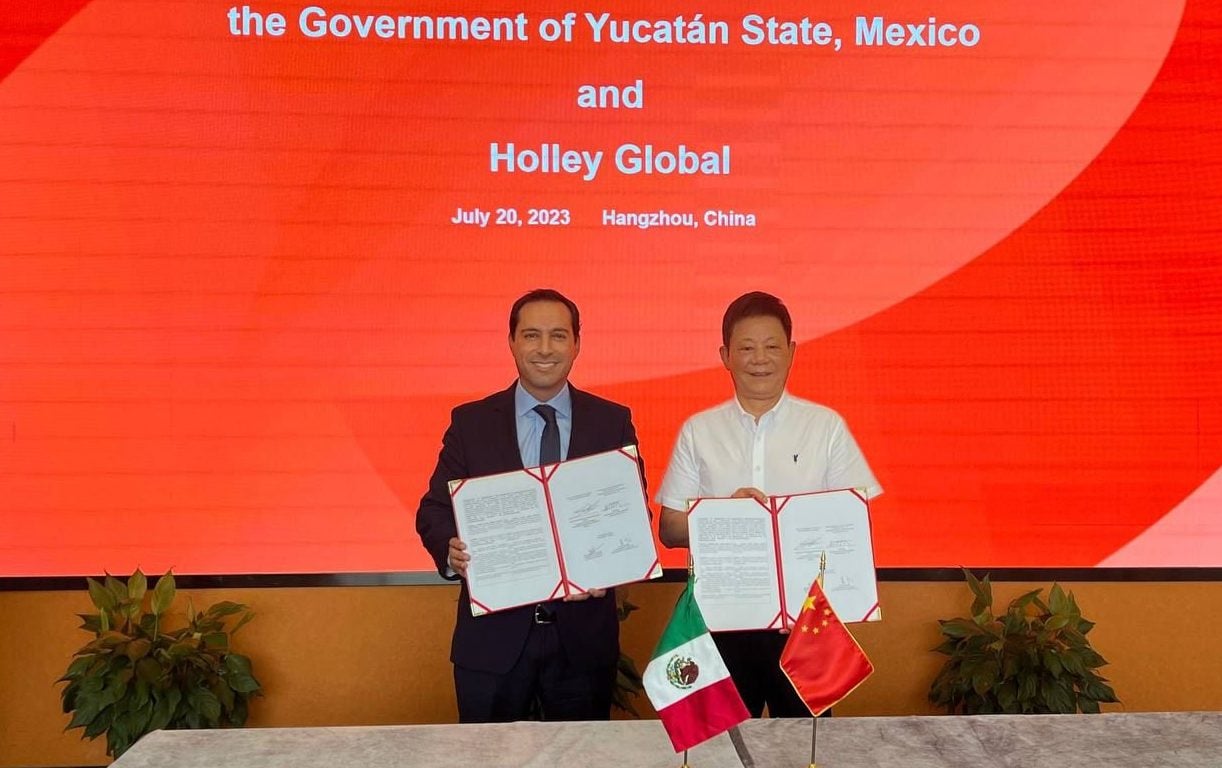 YUCATAN - Holley Global, an Asian manufacturing company, will come to Yucatán to build a 1,000 hectare industrial park in the municipality of Umán.
The announcement was made by the governor, Mauricio Vila Dosal, during a trade tour in China, where he met with Licheng Wang, president of the company. The CEO, Bill Ao, and the corporate vice president of Hofusan, Guangyun Wu, were also present.
At the meeting, the President signed a letter of intent for the company to come to the country and develop this project that will benefit the people of Yucatan.
In addition, the president held a working meeting with the Department of Commerce of the province of Zhejiang, China, headed by its director, Gao Bingxue. Here, he agreed on the visit of a delegation of businessmen to Yucatan to learn about its competitive advantages and continue extending commercial ties.
The possibility of holding a commercial and cultural fair that brings together Asian companies for the first four months of 2024 was also discussed.
In the meeting with Holley Global, Vila Dosal pointed out that Foreign Direct Investment in Mexico in 2022 reached an inflow of US$535.9 million.