Honda will increase motorcycle production in Jalisco by 20%.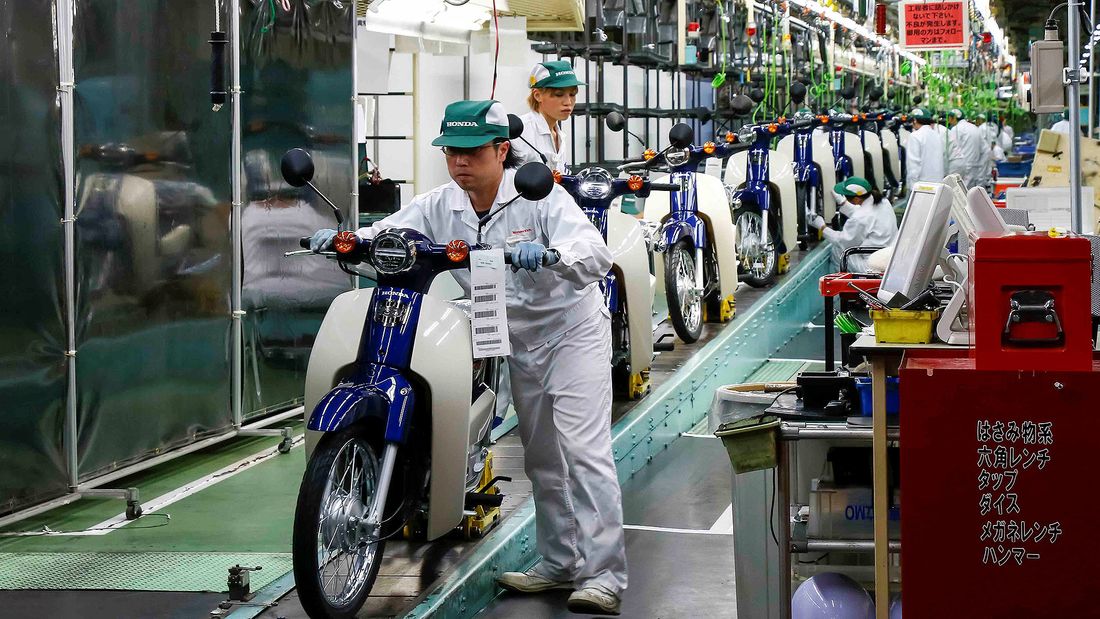 EL SALTO, JAL – Honda will increase motorcycle production by 20% at its plant in El Salto, Jalisco, where it currently has the capacity to assemble 100,000 units per year.
Jonathan Casillas, head of marketing at Honda Motos Mexico, explains that the increase in production is due to greater demand from the Mexican market, which is why they will now begin assembling their tenth model at the complex, the XR190L, which has a four-stroke, 184 cubic centimeter (cc) engine.
"We see that the market is demanding units of a different segment, of less than 200 cc, in which we want to participate with XR190," he adds in an interview with Expansión.
According to figures from the Mexican Association of Motorcycle Manufacturers and Importers (AMFIM), last year more motorcycles were sold than cars: 1,250,000 versus 1,094,728 units, the marketing of motorcycles was higher.
Honda recorded a 40% increase in sales at the end of last year.
The agency points out that seven out of 10 motorcycles are acquired for work purposes, where low-displacement motorcycles stand out as the most affordable option, as they have an area of opportunity when used in delivery platforms such as food delivery.
"We make an annual planning, where we seek to satisfy the market demand, so we are looking to reach more than 120,000 units… The motorcycle market at this moment is very variable due to the increase in the demand for delivery," adds Casillas.
Honda started motorcycle production at the Jalisco plant in 1987, and in 2019 it intensified, after the company decided to move all automobile production to its complex in Celaya, Guanajuato.