Honeywell expands its operations in Nuevo Leon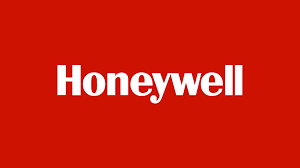 MONTERREY, NL – Honeywell announced the expansion of its operations in Nuevo Leon at its Global Supply Chain Center of Excellence in Monterrey, a city that it considers one of its main logistics centers in the northeast region of Mexico.
The company invested US$3 million in this project, which will result in the creation of 250 quality jobs. The expansion of the center will consist of more than 1,000 square meters in its facilities, in which it has added 56% of collaborators in recent years to currently have more than 400 professionals.
It is worth mentioning that the U.S. firm has invested more than US$60 million with suppliers in Nuevo Leon since 2019.
"We celebrate the positive impact of these investments, since they offer job options to our population, and we are proud that companies like Honeywell consider our state as one of their logistics nodes," said Iván Rivas, minister of Economy of Nuevo Leon.
"For Honeywell, the pandemic highlighted how important it is to partner with our suppliers, the relevance of fully understanding our end-to-end supply chain, as well as collaborating closely with different stakeholders," said Manuel Macedo, Honeywell's president for Latin America.
The center was inaugurated in 2003 with the initial objective of comprehensively operating the value chain lifecycle for Honeywell's Aerospace business.
Currently, the center performs strategic planning, production planning operation and supply planning functions for Honeywell globally.
It also conducts negotiations with local and global suppliers to provide indirect services and raw materials for plants, offices, technology and engineering centers, in addition to purchasing direct materials and implementing supplier quality and supplier development programs, among other functions.
The company has been present in Mexico for more than 85 years, and the country is a strategic region for continued growth, which is why in recent years it has sought to develop a fully integrated supply chain ranging from raw materials to high-value assemblies.
Honeywell currently has more than 12,000 employees and 11 manufacturing plants in Mexico, two high engineering development centers, security and intelligent building solutions testing laboratories, and the largest aerospace mechanical plant in Latin America.