Honeywell to expand technology center in Mexico City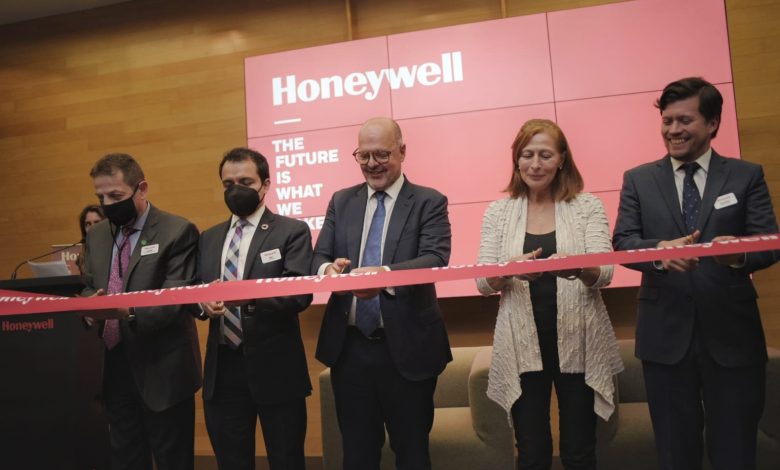 MEXICO CITY – Honeywell will expand its Research and Development Center for Technology Solutions located in Tecnoparque in Mexico City, where it will seek to attract local talent.
With this expansion, the company will reach an investment of more than US$8 million in the center since its creation.
The center currently has a population of more than 600 engineers who develop technology for all of the company's business units at a regional and global level, and the expansion means that 200 additional hires will be made in the coming months.
"A little more than 5 years ago, Honeywell inaugurated this Research and Development Center, reaffirming its confidence in Mexico and its human capital. Today, faced with an economic outlook of great challenges, we must redouble our efforts to open the doors to more professionals and new generations of engineers in the country," said Manuel Macedo, president and CEO of Honeywell Latin America.
Honeywell explained that, in addition to hiring, the expansion will involve the expansion of the 2,400 m2 building, which will include: 500 m2 of laboratory, 16 boardrooms, cafeteria and collaborative spaces; in addition to 166 workstations with state-of-the-art equipment and relaxation spaces.
During the ribbon cutting ceremony, the importance of promoting the development of talent and technical skills of students and professionals in STEM (Science, Technology, Engineering and Mathematics) areas in Mexico, as well as fostering inclusion and labor diversity in these disciplines, was discussed.
According to IMCO's Public Policy Research Center, only 3 out of every 10 graduates in Mexico are from a career in science, technology, engineering or mathematics, despite being better paid careers and with a much smaller income gap between men and women.