Horizontec invests US$10 million in Guanajuato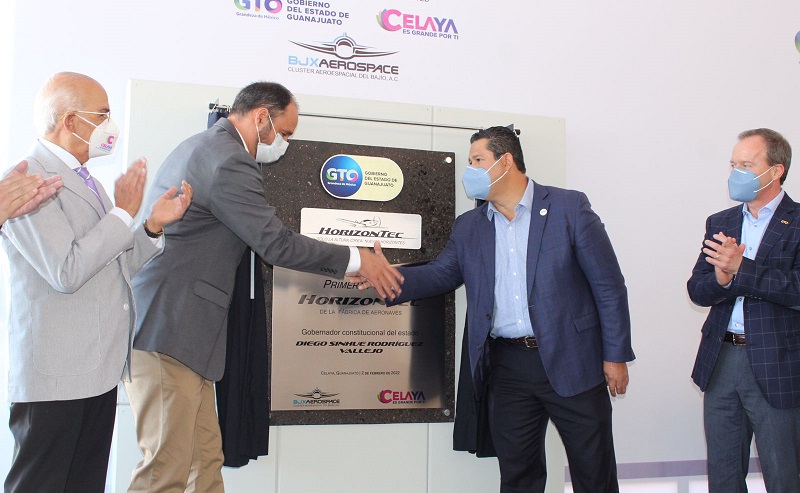 LEON, GTO – Horizontec executives and authorities from the state of Guanajuato laid the first stone of the aeronautical manufacturing plant for the Halcon 2 (H2) aircraft at the Celaya airport, where US$10 million will be invested and 140 specialized jobs will be generated.
This plant will mass-produce the H2 aircraft, a light two-seater designed by Mexican engineers, whose potential uses will be basic training in aviation schools, tourism sector activities and surveillance.
According to Giovanni Angelucci, CEO of Horizontec and vice-president of the Bajío aerospace cluster, assembly of the first unit is expected to be completed in approximately 3 months.
For Angelucci, the Falcon 2 is a commercial product that was designed, developed and manufactured thanks to a concept called "mentefactura", which describes it as the ability to respond to the needs of the aeronautical market.
"For us, attitude is the most important factor we look for, because skills without a good attitude are useless to solve problems," said the CEO.
Oscar Rodriguez, president of the Bajio Aerospace Cluster, explained that although the manufacture of these aircraft will be Horizontec's icon, this is only one of the company's business units, since it will be able to manufacture aeroparts and carbon fiber components, among others.
During his participation in the ceremony, the state governor, Sinhue Rodriguez, highlighted that during 2020, Guanajuato exported US$5.8 million in aeronautical products, parts and components for Boeing, Airbus, Bombardier and Gulfstream.
Source: A21