Huawei and Guanajuato sign collaboration agreement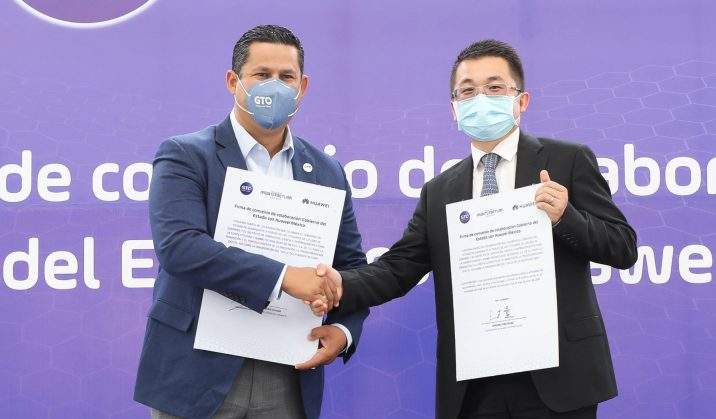 GUANAJUATO – The Government of the State of Guanajuato and Huawei Technologies de México signed a Framework Collaboration Agreement for the promotion and strengthening of Innovation and Digital Transformation.
The objective of this signature will be to link and develop the capabilities and talent in the entity through the development of digital and innovation skills in the diverse economic sectors, in other words, the entire innovation ecosystem in Guanajuato.
"In Guanajuato we continue to take strong steps in favor of the linkage and development of Guanajuato talent", said Diego Sinhue Rodriguez Vallejo, Governor of the State of Guanajuato.
This alliance is formalized through a Framework Collaboration Agreement in which the leaders of each axis of government, IDEA GTO, the Center for Applied Innovation in Competitive Technologies (CIATEC) and society in general participate.
The Governor explained that this agreement generates a transversal agenda for digital transformation and innovation in Guanajuato, through the collaboration of the leadership of the 6 axes of government of Guanajuato.
For his part, Maximiliano Wang, Vice President of Huawei Mexico, said that the company helps for the development of technology in several parts of the world, and in the case of Guanajuato, local talent is sought to achieve the latest generation of Information and Communication Technologies (ICT).
Source: Cluster Industrial