Hubs Park Juarez II construction begins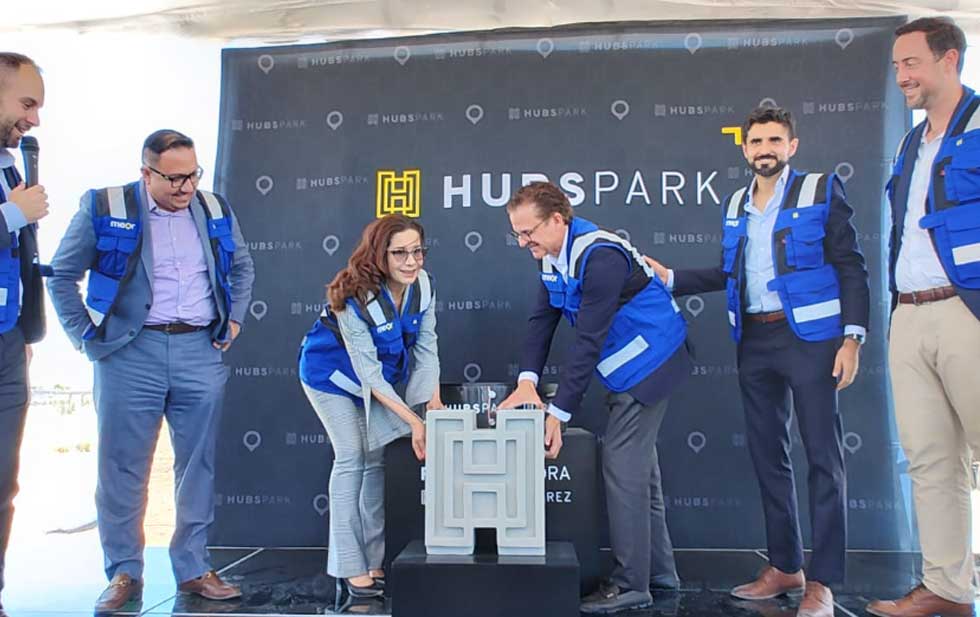 JUAREZ, CHIH – The real estate developer Meor laid the first stone of its second industrial park in Ciudad Juarez, less than a year after the construction of its first Hubs Park on the border.
The Director of Urban Development of the Municipality, Claudia Morales Medina, congratulated the developers of the project and thanked them for choosing Ciudad Juarez as the site for the construction of the industrial complex, contributing to improve the urban and economic conditions of the region.
"This event symbolizes the beginning of a new chapter in the growth of our city, Hubs Park Juarez 02 will be a center of innovation, technology and entrepreneurship that will provide a cutting-edge space for international companies, this project will boost economic development with the creation of new sources of employment and will open new opportunities for the inhabitants of Juarez," commented the official.
In August 2022, the company held the groundbreaking ceremony for its Hubs Park 01 in Ciudad Juarez, with the objective of increasing the availability of industrial warehouses for manufacturing and logistics companies on the border.
The construction of the first industrial park was carried out on a 85,000 square meter site to house up to four Class A industrial buildings for industrial and logistics companies, explained Jonathan Pomerantz, Meor's chief investment officer.
The Juarez 02 project is located southeast of the city, on Miguel de la Madrid Boulevard. Pomerantz indicated that the growth was due to the opportunity generated by the arrival of nearshoring.