Hyundai Polytech Mexico to expand in Coahuila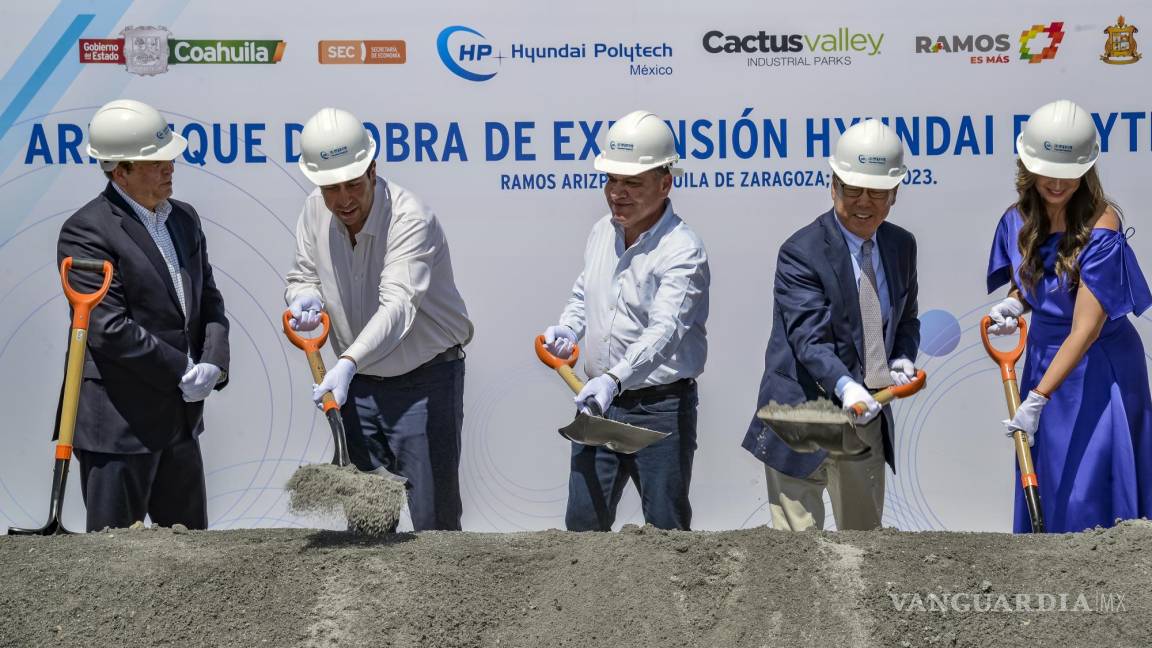 RAMOS ARIZPE, COAH - The governor of Coahuila, Miguel Riquelme announced the 40th investment project so far in 2023, with the announcement of the expansion of the auto parts company Hyundai Polytech Mexico, located in the Cactus Valley Industrial Park in Ramos Arizpe.
The company will invest US$13 million to expand its plant inaugurated in 2019, and will reach a cumulative investment of US$24 million. With this expansion, the company of Korean origin will generate 120 new jobs and thus reach a total of 370 employees.
In his social networks, Governor Riquelme said that from January to date, 40 new investment projects have been added.
"Hyundai Polytech is a company of Korean origin, dedicated to the manufacture of components and parts for the automotive industry, supplying global brands such as Kia, Tesla, GM, Ford and Volvo, among others," added the president.
The Tier 2 supplier also has Hyundai Mobis and HL Mando as its main customers. The latter recently announced another important investment in Coahuila.
Dedicated to the manufacture of plastic auto parts by thermoforming, precision injection, steering parts, anti-vibration systems, dust covers and a wide variety of rubber parts, the plant is located on a 35,233 m2 site, of which currently occupies 10,784 m2 and will soon include 9,144 m2 with this expansion.
Company executives reported at the event that the plant achieved sales of US$24 million in 2022 and that by 2023 they are looking to grow by 47% to US$35 million.