Icanic Brands announces expansion in California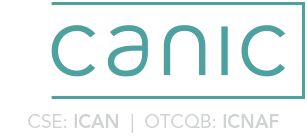 VANCOUVER — Icanic Brands, a multi-state brand operator in California and Nevada, announced that it has commenced construction on its soon to be California headquarters and manufacturing facility.
Icanic Brands will be relocating to a new 6,650 square foot premises in Concord, California which is approximately 20 miles north of the current facility in Oakland.
The Company expects construction of the new facility to be completed in December 2020 and full scale operations commencing in Concord in January 2021.
"This expansion will allow us to bring in more automation equipment to scale manufacturing and build our topline revenue while maintain an industry leading gross margin profile," said Mr. Brandon Kou, CEO and director of Icanic Brands.
Source: Wall Street Reporter