IDEA GTO, the Aerospace Cluster and FAMEX sign a collaboration agreement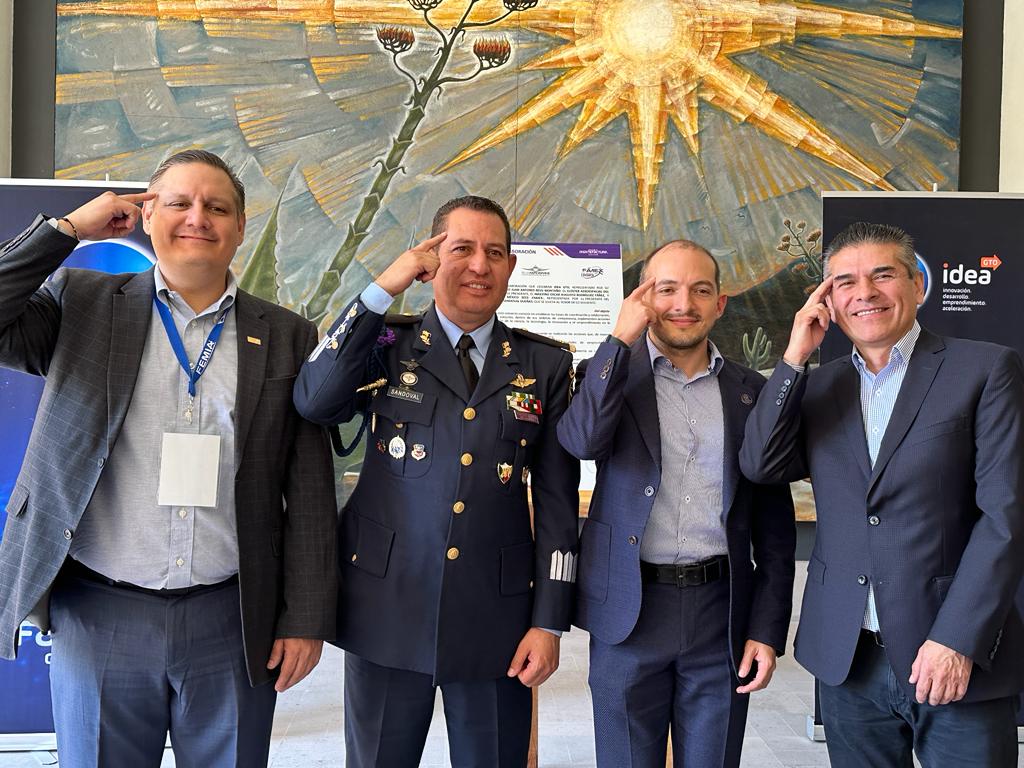 GUANAJUATO – IDEA GTO, the Bajío Aerospace Cluster and the Mexico Aerospace Fair (FAMEX) signed a collaboration agreement as a participation route for outstanding projects in this sector.
Juan Antonio Reus Montaño, General Director of IDEA GTO, mentioned that the companies participating in the aerospace cluster are making a difference from Guanajuato for the industry throughout Mexico and Latin America.
"The technology we implement today is not only useful for the aerospace industry, it breaks boundaries and proposes solution models for other industries. For example, Guanajuato has the first aircraft made with Guanajuato manufacturing and Mentefactura." He indicated.
The directive highlighted the importance of this collaboration with FAMEX, since it is a Fair whose objective is to bring together the leaders of the aerospace, civil, military, security and defense sectors, to promote commercial exchange and boost the growth of the aerospace industry and investment in Mexico.
On the other hand, General Javier Sandoval Dueñas, President of the FAMEX 2023 Committee, thanked the support and drive that Guanajuato provides to aerospace players.
"We are learning what it is to belong to this sector and I am understanding how this industry participates and how you have the key to continue growing, definitely cooperation is what will ensure that the aerospace sector in the country will continue to exist". He commented
Oscar Rodriguez Yañez, President of the Bajio Aerospace Cluster, highlighted the knowledge that Guanajuato has on the subject of automotive SMEs and the need to bring them closer to the aerospace sector.
"One of last year's achievements was precisely to place us on FAMEX's radar and start talking to see the different routes to take to include Mentefactura in activities like this, that is why today we are signing this collaboration agreement that will bring us closer to Mentefactura day by day." He indicated.
The signing of the agreement was attended by members of the board of the Aerospace Cluster, representatives of the Queretaro, Chihuahua and Monterrey clusters. Ernesto Sandoval Rocha, CEO of Grupo Plasma Automation (GPA), a business unit with more than 30 years of experience creating complex machines and components for various industries, including the aerospace industry, was a witness of honor.