Ideal Contact Center opens its second operation centre in Mexico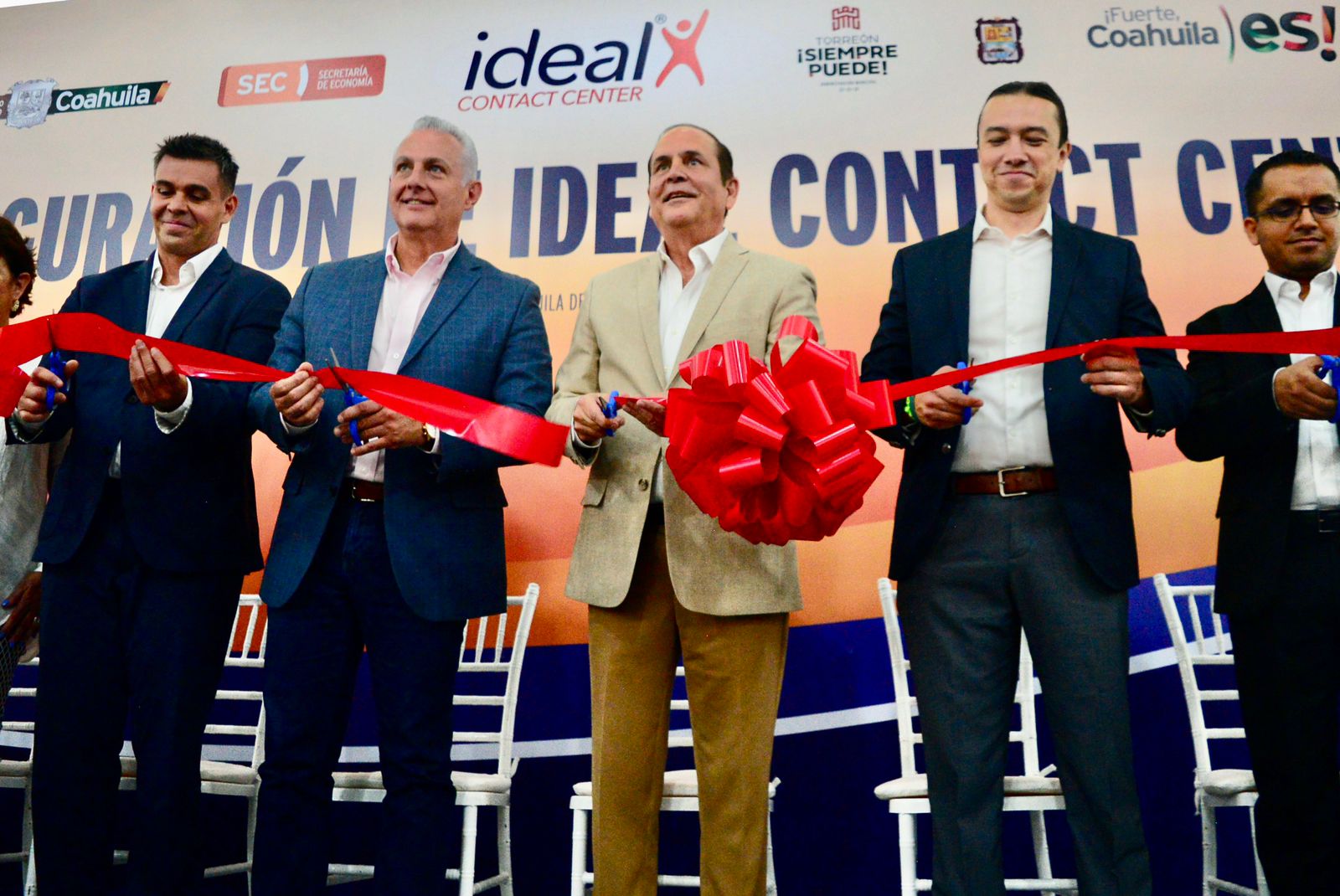 COAHUILA - The company Ideal Contact Center carried out the inauguration of its new operations centre in the city of Torreon, Coahuila, with which the company seeks to expand its technical support and monitoring services in Mexico.
On behalf of Governor Miguel Angel Riquelme Solis, the Secretary of Economy, Claudio Bres Garza said that the creation of new industrial parks is the basis for the growth of La Laguna.
"Talking about a thousand people is not just anything, it is talking about Ideal Contact Center, it is talking about planning with professionalism, and that they see in this fertile land the perfect place to invest".
Irving Enriquez, CEO of Ideal Contact Center, thanked the support that the entity has provided to carry out the growth of the company.
"This is our second operations centre in Mexico, the investment is just over 70 million pesos, to reach more than 100,000 people daily in technical support, monitoring, sales and collections: Technical support, monitoring, sales and collections," said Enriquez.
The building will have five rooms, with capacity for 21 people, within a pleasant working environment, the location is privileged to ensure access for workers and to provide a high level of service to our customers. More than a thousand people will be employed.
"This day is a time to celebrate together by recognising the work and dedication of those who made this achievement possible...We are looking to continue to grow and we have in mind even a third, fourth or fifth centre," Enriquez added.
The event was also attended by Daniel Becerra, Operations Director of Ideal Contact Center; Eduardo Matus, General Director of Grupo Comercial Ideal; Constantino Papadopulos, representative of the Industrial Complex, and María Eugenia García Aguirre, General Director of the Mexican Institute of Teleservices, as well as businessmen, state and municipal public officials.