Impact, Challenges and Prospects of SDVs Across Borders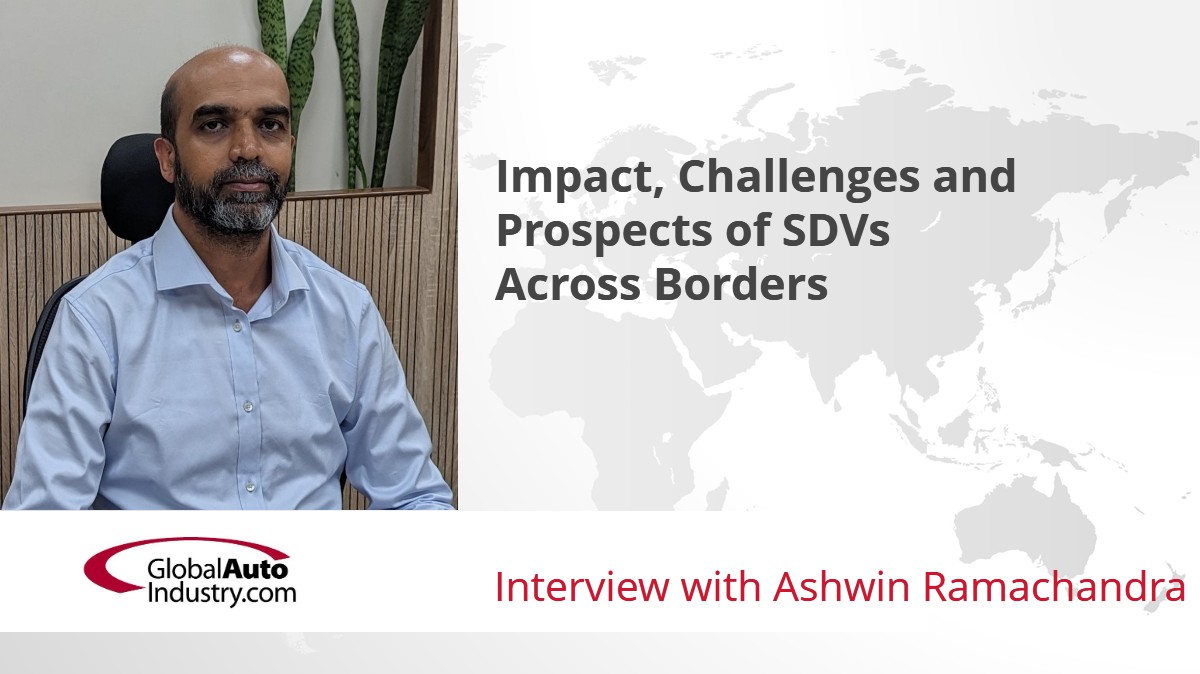 GlobalAutoIndustry.com's latest Audio Interview "Impact, Challenges and Prospects of SDVs Across Borders" hosted by Ron Hesse features Ashwin Ramachandra.  Mr. Ramachandra is Head, Digital Services Practice - Transportation Business with Tata Elxsi.  He has 28+ Years of industry experience, and has held senior positions in product engineering, technology & strategy with P&L ownership. He is passionate about envisioning technology offerings on future vehicle electronics and architecture, and how we need to prepare for the paradigm shift where software's taking center stage in the automotive industry.
In the 14-minute Audio Interview, Mr. Ramachandra discusses these questions:
How will SDVs be implemented in different regions globally?
What are the global trends in SDVs in the next 5-10 years?
Since safety has been challenging globally, how is Tata Elxsi using Big Data for enhancing safety of drivers and passengers?
How is cloud computing changing the automotive industry worldwide?
The global automotive industry is undergoing an unprecedented transformation into a new mobility ecosystem. What is the next milestone that will change the way we look at future mobility?