Impro invests US$56 million in two plants in San Luis Potosi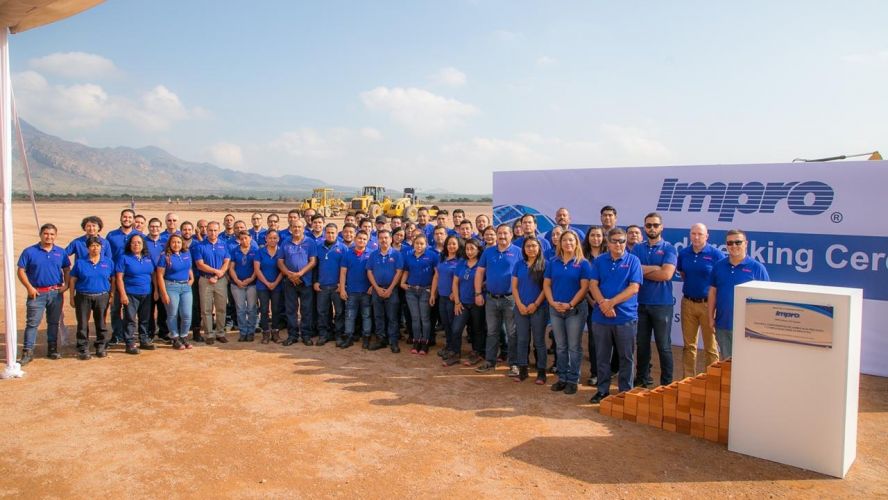 SAN LUIS POTOSI – To align with the Group's localization strategy, Impro Precision began to build a new production base for North America in San Luis Potosí, Mexico (Campus de Impro México SLP) on land acquired since August 2019, with the objective of better serve the needs of the end markets for automotive equipment, agricultural engineering, high power engines, hydraulic systems and aerospace industry in the USMCA region.
The total investment for the development of phase one was more than US$100 million, of which the estimated cost for this year in the construction of two plants is $US56 million. The campus has a built area of ​​137,448 square meters that includes plants for aerospace components, surface treatments and those for sand casting and precision machining, currently under construction.
The site is strategically located in the WTC2 industrial park, being close to Impro customers such as GE, Bosch, Cummins, Honeywell, Eaton, BMW, GM and Caterpillar.
Construction of the Precision Machining Plant and Sand Casting Plant began in September 2020 and are scheduled for completion in late 2020 and in 1Q 2021; entering production for 1Q 2020 and 2Q 2021, respectively.
Meanwhile, the Aerospace Components Plant and the Surface Treatment Plant have begun development and construction may begin in Q4 2020 to enter production in early 2022. Once completed and at full capacity, the phase one plants in San Luis Potosí, they could generate approximately $ 150 million in revenue per year.
Source: Cluster Industrial