INA PAACE Automechanika Mexico 2022 is inaugurated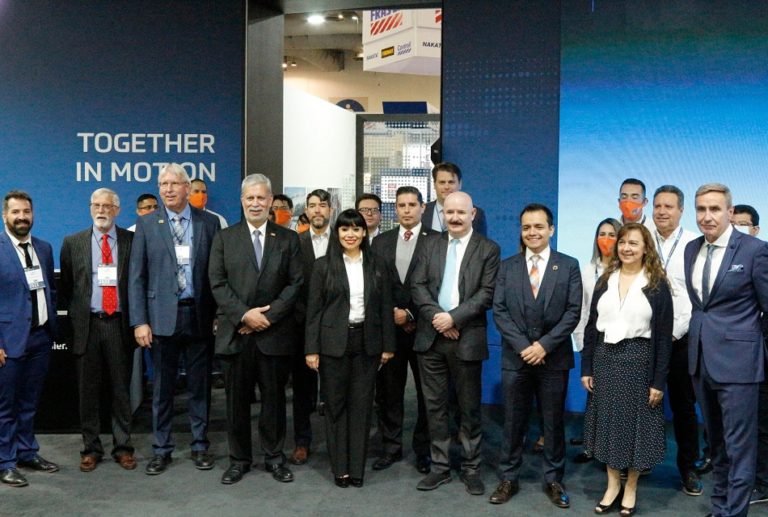 MEXICO CITY – With the presence of 170 companies from 16 countries, as well as The Future Forum, INA PAACE Automechanika Mexico 2022 opened its doors, this year being the twenty-fourth edition.
In the presence of executives, officials and businessmen from the auto parts sector, the executive president of the National Auto Parts Industry (INA), Francisco González, expressed his satisfaction at having a face-to-face meeting once again.
"This industry is an engine for Mexico's economic growth and development; as a whole, the automotive and auto parts sector is the main generator of net foreign exchange for the country, above the entry of international foreign exchange from tourism or oil producers," the executive said.
He also highlighted the role of the auto parts sector worldwide, since Mexico is currently the fourth largest auto parts producer in the world and the main supplier to the United States.
Francisco González recalled that this edition of INA PAACE Automechanika Mexico presents The Future Forum, the executive conference program, which brings together the leaders of the most important companies in the industry, with presentations on new technologies, electric cars and the digital market, among others.
For his part, Stephan Kurzawski, vice president of Messe Frankfurt Germany, pointed out that online meetings are very important, but as a support, since all attendees will know what we are doing at this event.
"Today we are welcoming 170 companies from 16 different countries here live and in person. Industry leaders and all the new trades are here to strengthen, of course, their position in the world's new automotive market," Kurzawski added.
The vice president pointed out that INA PAACE Automechanika Mexico is one of 13 global trade fairs organized by Messe Frankfurt, a brand that represents technology and innovation, especially nowadays.