INA reaches historic record in auto parts production in Mexico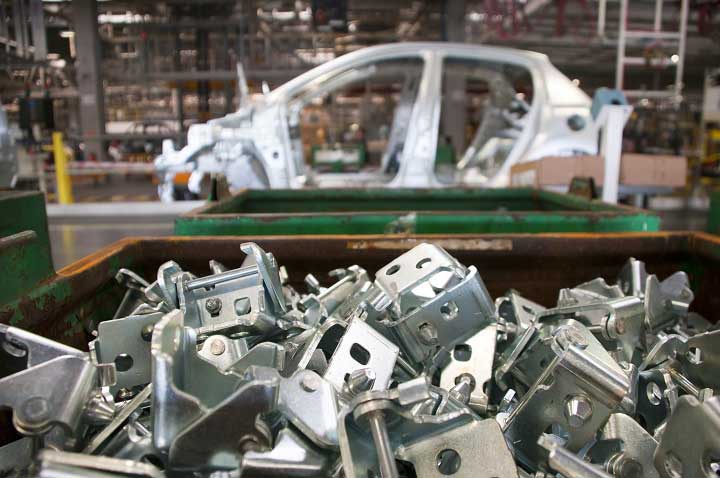 MEXICO – The National Auto Parts Industry (INA) announced at a press conference that auto parts production in Mexico will reach a historic record at the end of this year, reporting a figure of US$106 billion, which represents a growth of 12.65% compared to what was observed in 2021.
It also stated that the outlook will remain positive for the coming years, as it is estimated that auto parts production will reach US$108 billion in 2023, while in 2024 it will surpass the US$110 billion milestone, reflecting an unprecedented growth of the domestic industry.
On the other hand, INA forecasts that, at the end of this year, the number of direct jobs generated by the industry will be of 879 thousand people, which implies a growth of 5.2% compared to the figures observed in 2021.
The agency mentioned that the phenomenon of investment relocation known as nearshoring and the competitive advantages offered by the T-MEC are creating an ideal climate for Mexico, which is why in recent months more than US$10 billion in foreign direct investment has been announced, which will be reflected in the first months of next year.
INA highlighted that, due to Mexico's export profile, the automotive trade balance will generate a surplus of around US$100 billion by the end of 2022, representing a balance greater than the sum of remittances, the tourism balance and oil.
Regarding the results of the XX International Automotive Industry Congress in Mexico (CIIAM), INA announced that 74% of the attendees expressed significant growth within their companies, of more than 6 percentage points, which reinforces the industry's leadership.
Likewise, the association spoke about the recently updated NOM-194-SE-2021, which was published on October 3 in the Official Gazette of the Federation, which establishes that all 2025 vehicles must have safety devices such as side airbags and child seat restraint anchorages, as well as comply with electronic stability control systems in all versions, from the most austere to the most equipped.