INCORA to invest US$1.5 million in Chihuahua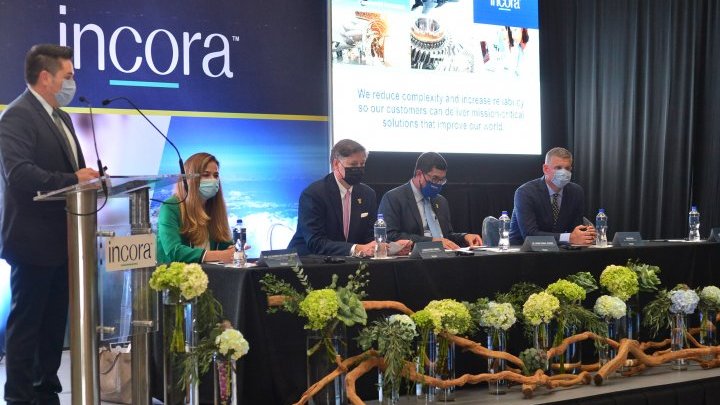 CHIHUAHUA – The governor of Chihuahua, Javier Corral, and the U.S. ambassador in Mexico, Christopher Landau, announced the opening of INCORA, an aerospace sector company that will make an investment of US$1.5 million and generate around 240 jobs at the undergraduate level, in a first stage.
Wesco Aircraft has merged with Patton Air to become INCORA, which specializes in inventory management and control of productive materials, purchase order management and logistics.
Currently Wesco Aircraft has a plant in Chihuahua City which is dedicated exclusively to inventory control of some aerospace companies in Chihuahua.
With the creation of INCORA they decided to establish their service center for North America which will focus on sales, purchasing, order processing, customer account management, marketing, supply chain, accounting, and finance, among others.
The U.S. ambassador in Mexico, Christopher Landau, said that with his visit to Chihuahua, he resumed his tour of the country, since the beginning of the pandemic, adding that they cannot allow this contingency to cause a worse economic crisis, so he applauded that the entity is resuming its economic activities with preventive measures.
In addition, he highlighted the importance of bi-national trade between the two countries and that now is the time to build on the base of the USMCA, which creates new investments in North America. In this sense, he thanked the company INCORA for returning to North America and specifically to Chihuahua.
For his part, governor Javier Corral Jurado, stressed that Chihuahua is the state that has received the first announced foreign investments, after the entry into force of the United States, Mexico and Canada Agreement (USMCA).
He said that Chihuahua is not interested in just any foreign investment, but rather those that generate added value, well paid jobs, such as the investment that INCORA will make in the entity, with a new specialized technical center that will support operational processes of other companies.
Source: El Heraldo de Chihuahua