INDEX Promotes Thermal Camera Installations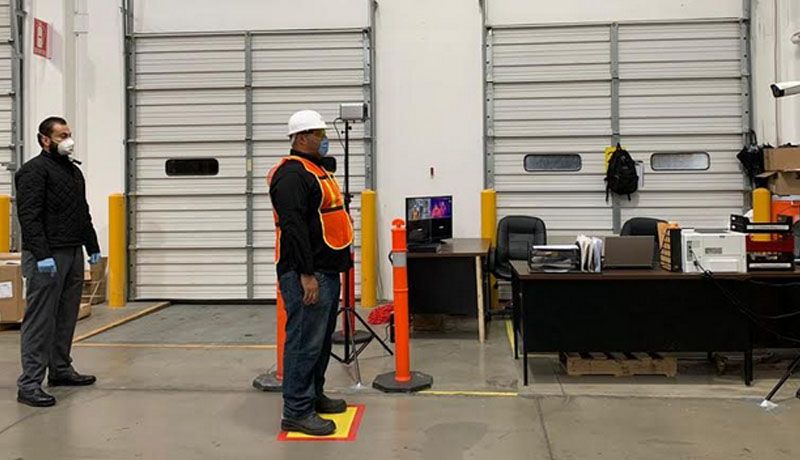 BAJA CALIFORNIA – Baja California's Maquiladora and Export Industry Association, INDEX Zona Costa, is promoting the installation of thermal cameras at the entrance of factories to automatically detect feverish workers and alert their employers.
The organization said the intention of the new measure is to prevent COVID-19 infections in businesses and care for factory workers.
One Tijuana company, INTELIPROOF, already installed the technology that immediately detects if a person entering a building has a fever and triggers an alert, the organization said.
"Basically, as an industry, we are looking for technologies that help us guarantee the health of workers and their families, and as support for the entire business sector, we find this to be a very good tool in the sense of income control to identify temperatures," said Luis Manuel Hernandez, President of INDEX Zona Costa.
Amid the coronavirus pandemic, many Baja California companies have been deemed "non-essential" by state labor officials.
Those that remain in business are encouraged to implement the strongest possible measures to make sure their employees are working at a "safe distance" and avoid getting sick. Emanuel Cota, the technology director for INTELIPROOF, said the system was efficient and accurate.
"The system consists of a hybrid camera since it contains two cameras, one that gives us a clear and sharp image of everything that is happening, and the other is a thermal camera that reflects the silhouette of each person with their body measurements. It specifically focuses on the face, eyes and forehead," said Cota. "(It) works autonomously, so if someone exceeds the temperature limit, it generates an audible and visual alert."
The organization said it was important more factories install the technology.
"We must contribute what we can to the care of our collaborators and the entire p o p u l a t i o n , " said Cota.