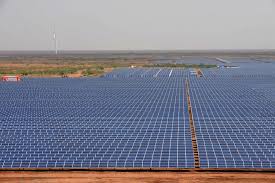 X-ELIO Energy, a Spain-based developer of photovoltaic plants on a global scale, announced that after twelve months of construction work and an investment of US$ 71 million, its first solar farm in Mexico is now fully operational. 
Located in the state of Guanajuato, the facility has an output capacity of 74MW. In total, the company´s portfolio in the Mexican market accounts to some 600MW of projects with guaranteed prices. "This proves X-ELIO´s commitment to growth and development in Mexico," said the company in a statement.
The solar farm created 868 direct and induced jobs during its construction phase, while 30 positions will remain in place for operation and maintenance. 
The Guanajuato project has been entirety developed by the X-ELIO team. Other facilities are also expected to come into operation during 2019 and 2020 across the Mexican territory.
MexicoNow
Related
- Cemex develops US$ 320 million solar park in Zacatecas
- Italian-based Enel Green Power breaks ground for US$ 165 million solar plant in Tlaxcala
- South Korea-based Hanwha Energy begins construction of US$ 115 million solar park in Coahuila