India: EV Market Update & Investment Opportunities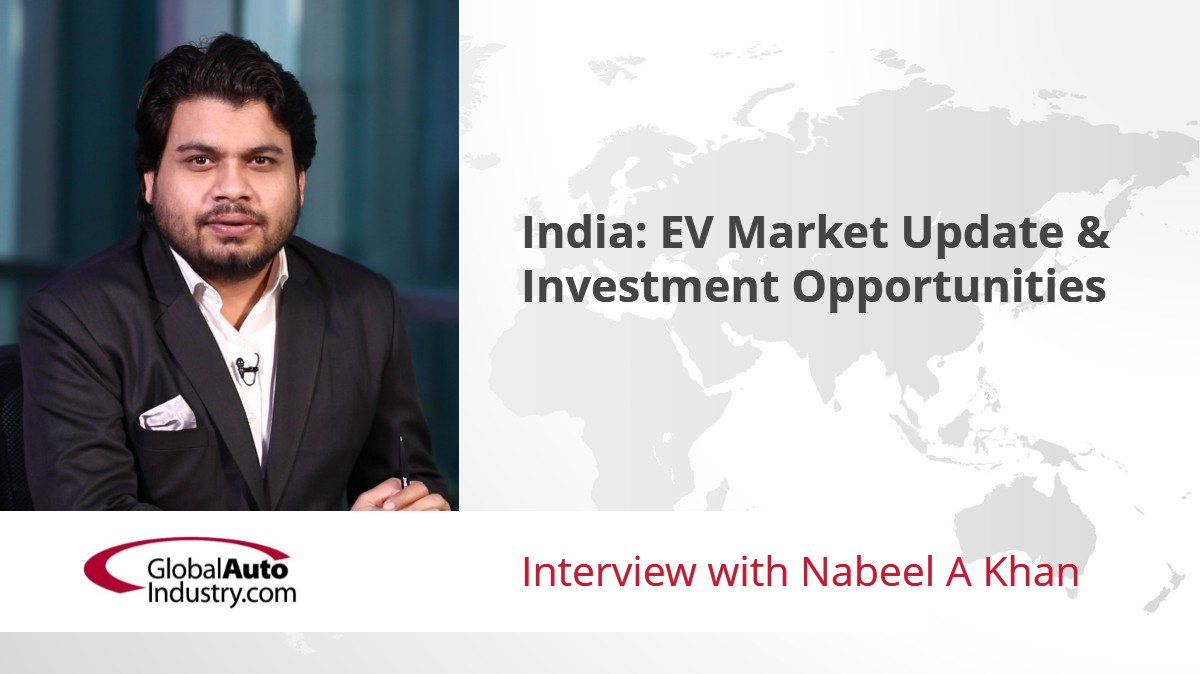 GlobalAutoIndustry.com's latest Audio Interview "India: EV Market Update & Investment Opportunities" features Nabeel A. Kahn. Mr. Kahn is Founding Editor of ETAuto.com, part of The Economic Times of India. ETAuto.com is India's largest platform for gaining knowledge, information and data about the Indian automotive industry and its policies. Nabeel is a well-recognized name in the global automotive industry and has been frequently quoted in global leading media. In the past, he has written extensively on economy, policies, Indian politics, and corporates.
In the 14-minute Audio Interview, Mr. Kahn discusses these questions:
• Can you describe the current market status of EVs in India?
• Which car companies are the main contenders or are leading the way in EV production, as well as EV sales in India?
• What does the future look like for the EV market in India, such as what are the policies, etc.?
• Re the EV components and supplier base, where are the potential problem areas, or where is further investment needed?