Industrial building construction in Arteaga is null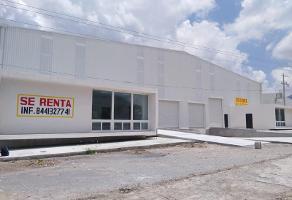 ARTEAGA – There is no construction of industrial buildings in Arteaga's parks and during the pandemic there were buildings that were unoccupied, said Pablo Lopez, director of Market Research at Solili.
"The offer of industrial spaces in the municipality of Arteaga, Coahuila, is much smaller than that of Ramos Arizpe and Saltillo," said Pablo López, responsible for market studies of the real estate consulting agency Solili.
"Arteaga only has an availability of 1.4%, which represents 43,000 feet, about 4,000 square meters and the price per square meter is below average," he said.
Lopez added that at the moment there is no construction of industrial buildings in Arteaga, there is no investment from real estate developers at the moment.
During the third quarter real estate behavior in Arteaga saw a vacancy of industrial spaces that was higher than the occupation, since it stopped renting around 1,250 square meters.
Industrial park developers at this time have warehouses available from companies that left their building when they had to reduce its size or close the facilities.
Source: El Diario de Coahuila