Industrial Market Report: Colliers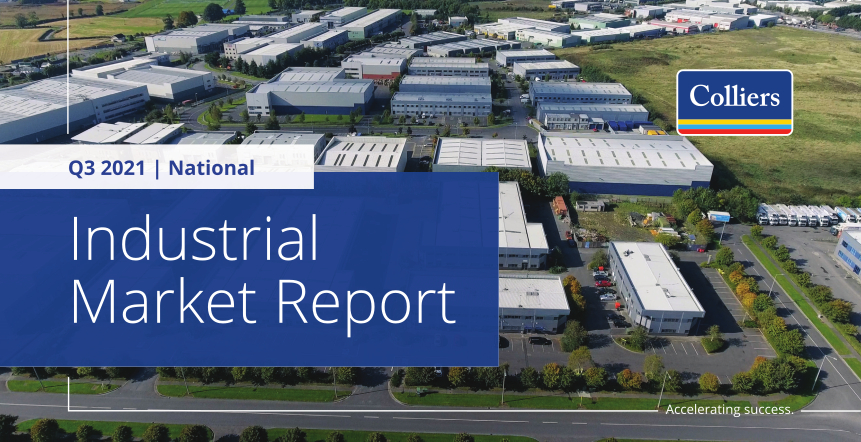 The industrial market in Mexico continues in an expansion phase with the development of new industrial buildings in the main cities of the country (Mexico City, Monterrey, Guadalajara, Tijuana and Ciudad Juarez), the construction of industrial building is focused on logistics and manufacturing.
The cities located in the northern part of the country that have easier access to the United States market and qualified labor have been especially benefited by the T-MEC Treaty and the Nearshoring strategy, it is expected that this trend continues.
Demand for Industrial properties in strategic positions within cities, have improved exponentially as a result of an increase in purchases on internet, E-commerce has generated a new demand for storage spaces called "Last Mile", this format has drastically reduced delivery times.
The increase in demand for industrial spaces continues actively in the main cities, minting stable vacancy rates or with a downward trend. All cities have a vacancy rate lower than 6% and the city of Tijuana does not present vacancy.
It is important to mention that the average rental prices for first-class industrial properties remain competitive in a range of US$3.6 to US$6.9 per square meter per month, however, they have shown an upward trend compared to last year. The increase in rental costs could continue in cities with low levels of vacancy.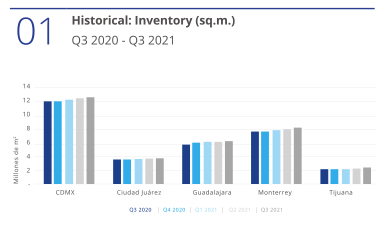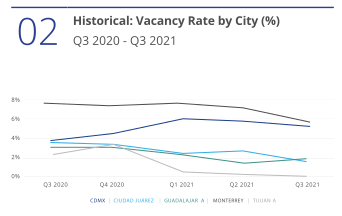 Despite the facts that class A industrial warehouses are generally agreed in US dollars and currently has shown stability in recent quarters at levels of US$20. Some owners have also shown flexibility and have signed the agreements in Mexican pesos.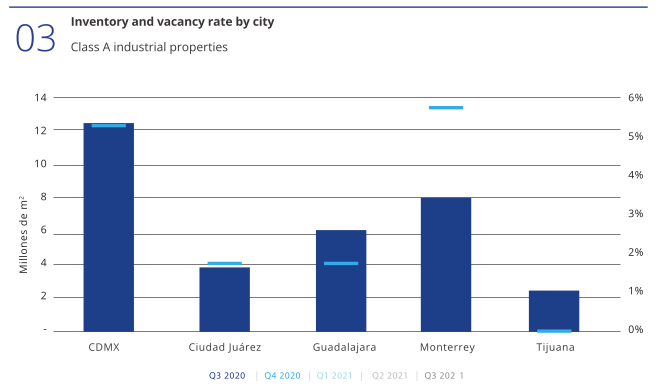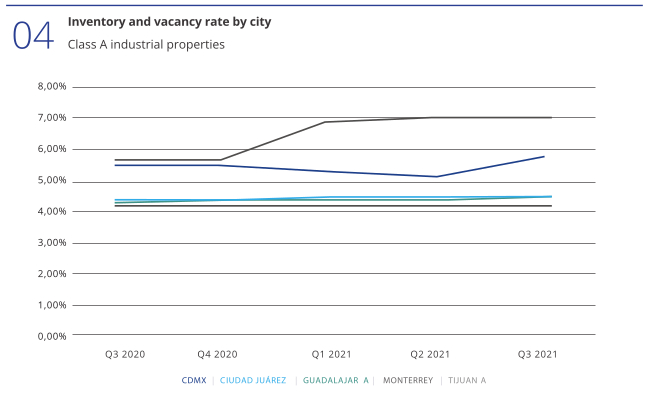 The industrial market continues in a constant evolution due to technology, logistics and consumption habits, concepts such as Industry 4.0 sustainability, E-commerce, Nearshoring and Last Miles are the new trends that the different cities that concentrate the industrial market in Mexico will face.