Inflation in Mexico has already reached its peak: Banxico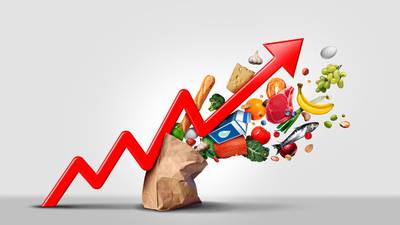 MEXICO – Inflation in Mexico already peaked in the third quarter of 2022, so it will have a clearer reduction throughout 2023, according to the Bank of Mexico (Banxico).
"We are now at perhaps a turning point moment, where we are starting to see mitigation of some of the shocks. The chains seem to be working in a better way; we have seen inflation decrease in some countries, including ours," said Alejandrina Salcedo, general director of Economic Research at Banxico.
"Our forecast at the Bank of Mexico is that headline inflation will have already peaked in the third quarter (of 2022), by the fourth quarter we will see a reduction and then it will be showing a clearer reduction throughout 2023, to converge to the Bank's target (3 percent) in the third quarter of 2024."
Although core inflation could still increase in the fourth quarter of 2022, it is also expected to start decreasing throughout 2023, said Salcedo at the Instituto Tecnológico Autónomo de México (ITAM) 2023 Economic Outlook Seminar.
Inflation in Mexico will be between 4.8 and 5.3 percent by 2023, while the Gross Domestic Product (GDP) will grow between 1 and 1.4 percent, according to Credit Suisse and Citigroup forecasts.
Credit Suisse estimates that Mexico closed 2022 with 7.9 percent inflation, so this year it will fall from around 8 to 5 percent. This means that inflation will ease during 2023, according to Alonso Cervera, chief economist for Latin America at this institution.
Behind the low growth forecasts for 2023 are factors such as moderate inflation in the United States, according to Citi.