Innovation center for the aerospace sector inaugurated in Aguascalientes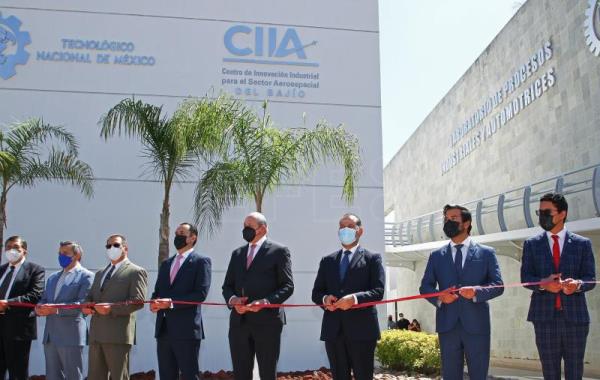 AGUASCALIENTES – A center for industrial innovation in design and digital manufacturing for the Bajío aerospace sector (CIIA) was inaugurated in Aguascalientes, Mexico, in order to boost aeronautics companies in the country.
The project involves the Government of the State of Aguascalientes, private companies and the Instituto Tecnologico de Aguascalientes on behalf of the academic sector.
The new center joins the five already existing in Mexico to attract investments from private companies that will enable the strategic development of the aerospace sector, which already has a solid presence in states such as Baja California, Queretaro, Chihuahua and Oaxaca.
The objective of the Aguascalientes center is to train human talent to facilitate the installation of aerospace factories in a region with a strong industrial tradition in the automotive sector.
The governor of Aguascalientes, Martin Orozco Sandoval, said at the inauguration that with the creation of this CIIA, the Central-Bajío-West Region, made up of Aguascalientes, Guanajuato, Jalisco, Queretaro and San Luis Potosi, is on its way to becoming the most competitive in Latin America thanks to the talent of its people and the work aimed at promoting innovation and technology.
The CIIA Bajio, located in the facilities of the Instituto Tecnologico de Aguascalientes (ITA), is one of the five centers of its kind in Mexico, which will allow the consolidation of competitive technicians, as well as the strengthening of the productive projects of automotive, aeronautical and industry 4.0 companies.
Source: Forbes Mexico