Innovation Laboratory for Sustainable Aerospace Technology Inaugurated at UNAQ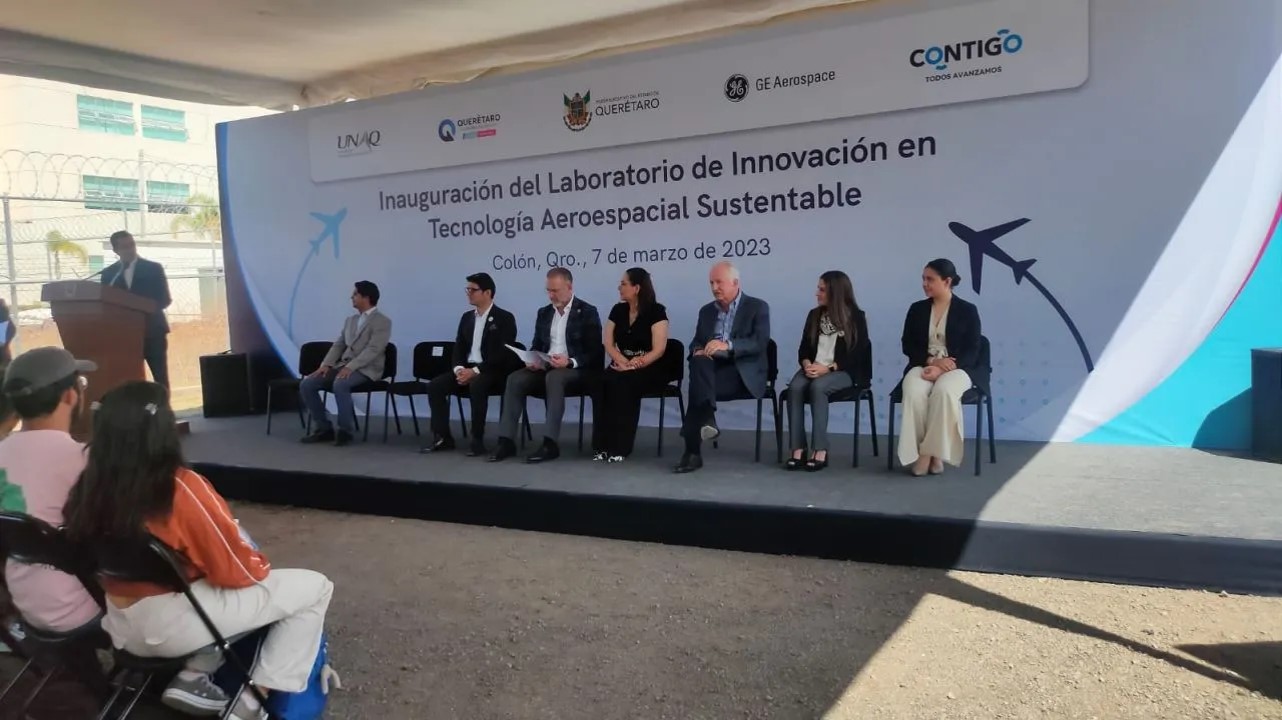 QUERETARO – In representation of the Governor, the Minister of Sustainable Development, Marco del Prete Tercero, led the inauguration of the Sustainable Aerospace Technology Innovation Laboratory at the National Aeronautical University of Queretaro (UNAQ).
During his message, he emphasized that this space will generate knowledge and prepare Queretaro's talent to remain at the forefront of the aerospace sector.
The directive also said that it is an example of the impulse that the administration of the governor, Mauricio Kuri, is giving to new technologies.
He emphasized that with this infrastructure, Queretaro is once again spearheading the aerospace sector, thanks to the triple helix model.
Del Prete Tercero highlighted that in collaboration with the State Government, General Electric (GE) and UNAQ, this laboratory is being set up, where projects that generate specific solutions for the local and national aerospace industry will be generated.
He added that these facilities will be used to create technology projects in health management and integrated systems.