Intel and the Ministry of Economy sign collaboration agreement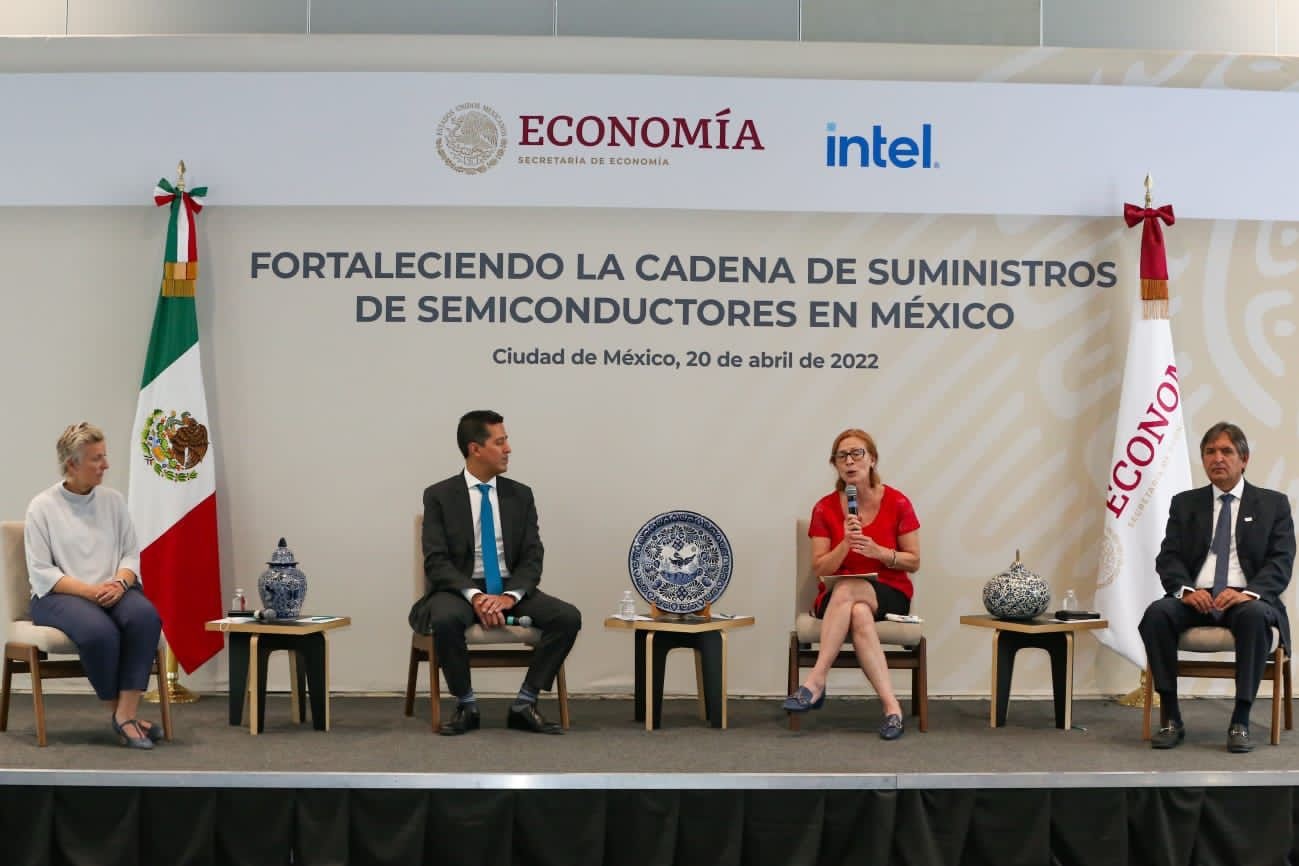 MEXICO – Intel Mexico and the Ministry of Economy are committed to strengthening the semiconductor supply chain in Mexico. With a new agreement, they will promote innovation and long-term training of Mexican talent.
The minister of Economy, Tatiana Clouthier, and Santiago Cardona, general director of Intel in Mexico, ratified the agreement.
The objective is to promote Mexico's leadership as an innovation hub in the region and strengthen its role in the complex semiconductor supply chain in the world, currently present through Intel's Design Center in Guadalajara. From now on, both institutions will begin to work collaboratively on three pillars:
Developing the talent required in the institutions defined by the Ministry of Economy.
Increase the competitiveness of Mexican companies through the transfer of knowledge and best practices.
Promote Intel's global programs such as AI for Youth.
The announcement was made during Secretary Clouthier's September 2021 working tour to Washington D.C., where she met with Al Thompson, Vice President of Government Relations at Intel Corporation, and where both parties expressed their interest in building bridges of collaboration for the benefit of Mexicans.
Minister Tatiana Clouthier highlighted the importance of talent development and the use of it to the benefit of the growth and well-being of families and economies, and recalled that semiconductors play a fundamental role in the lives of people worldwide.
"I am pleased that we are carrying out this agreement. The Ministry of Economy will be a facilitator to make these work plans available to young people through Conalep and other educational institutions," said Clouthier.
Source: Cluster Industral