Interjet seeks to reactivate operations within 6 months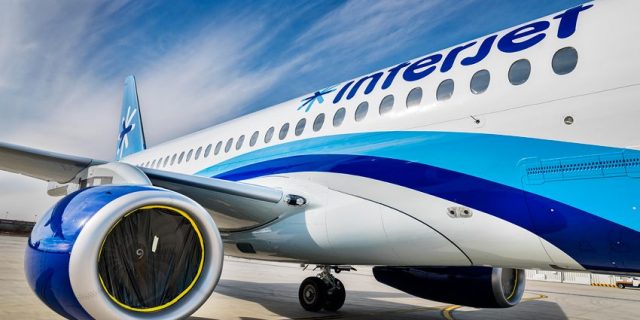 MEXICO – Interjet seeks to reactivate its operations within 6 months, with a fleet of 10 aircraft and the goal of becoming a trunk, regional and cargo airline, mentioned its new CEO, Luis Federico Bertrand.
The executive announced that in order to launch the new version of the airline, called Interjet 2.0, an initial investment of approximately US$5 million is required, with the aim of investing between US$350 million and US$400 million over a period of 5 to 10 years.
Ivan Romo, Interjet's lawyer, mentioned that they will seek to attract investors by offering 51% of the company's shares or by creating an administration trust.
"We are in a process not of bankruptcy, but of conciliation. The reality is that no one is going to recover 100% of their money," commented Romo.
The airline would initially return to service with 10 aircraft and a workforce of between 500 and 600 workers at the airports of Mexico City, Toluca and the Felipe Angeles International Airport, which will be inaugurated in March 2022.
In its reactivation plan, Interjet will seek to serve between 9,000 and 12,000 passengers who purchased their tickets before the strike and were unable to fly.
Accompanied by the lawyers in charge of the conciliation process with creditors and in the search for investors, Luis Bertrand mentioned that Interjet is in the process of renegotiating its debt of close to US$1.84 billion.
Source: T21