Interjet will initiate insolvency proceedings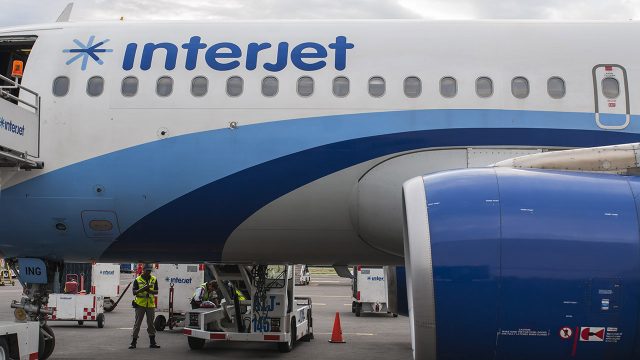 MEXICO – Carlos del Valle del Río, Interjet's official spokesman, expects that in the next few days the Mexican authorities will formally initiate the insolvency proceedings of the airline.
"The process has advanced slowly because the carrier is facing a strike process, which has made access to information difficult, both on the part of Interjet's management, as well as the visitor appointed by the authority", added del Valle del Río.
It is worth mentioning that Interjet employees went on strike in January of this year, after the company accumulated more than six months of non-payment of salaries and benefits.
Subsequently, a creditor of the company filed for insolvency proceedings, which were admitted by María Luisa Cervantes Ayala, Sixth District Judge in Civil Matters.
In total, Interjet has a debt of US$1.25 billion between workers, creditors and the Tax Administration Service.
Interjet ceased operating commercial flights in December 2020. Most of the air routes lost by the airline are already operated by other national carriers such as Volaris, Viva Aerobus and Aeroméxico.
Throughout this period, Interjet's management has repeatedly mentioned that the intention is that the airline will fly again, once it restructures itself financially, pays its workers and generates a new plan that will attract new investors.
Source: A21