Interjet will request legal protection against creditors in Mexico and the US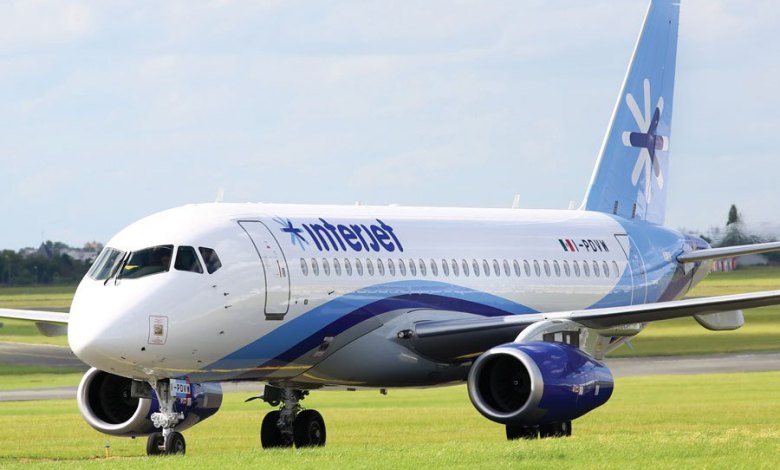 MEXICO – Interjet will also seek to file for Chapter 11 of the Bankruptcy Law in the United States so that, once the authorization to file for bankruptcy in Mexico is obtained, it will begin to negotiate its debts that it has in that country.
Alejandro Del Valle, majority shareholder of the airline, said that the intention is to pay the US$50 million it owes to suppliers, including Chicago Airport, in the United States.
The businessman, who assured that the airline will not go bankrupt despite the millionaire debts, indicated that he is negotiating with the US Government to seek a reduction in the debts.
Chapter 11 allows companies to protect themselves from their creditors due to the lack of resources to cover their debts, with the objective of restructuring their business and seeking profitability through an injection of capital.
The strategy of the president of the Interjet Board of Directors is for the company to keep flying, with 15 planes in July, pay its workers the lost wages and offer employment to about 3,000 in a Call Center, with the same salary, while the company regains its course.
The president of the Board of Directors of the airline previously informed that he will request to enter commercial bankruptcy the following week.
In a meeting with the media, Del Valle said that no later than Tuesday, March 30, the airline will enter this process so that an investment fund can inject resources of up to one billion dollars.
"The commercial bankruptcy is needed for the resources to arrive. It is necessary," Del Valle said.
The president of the Board of Directors of Interjet assured that Lufthansa Consulting offered to deposit 68 million dollars as a first approach so that the company of German origin can enter the air business in Mexico.
The airline owes about $ 1.2 billion; however, the company will go to court with suppliers to adjust Interjet's leverage.
Source: El Financiero