IPN receives award for SAF development project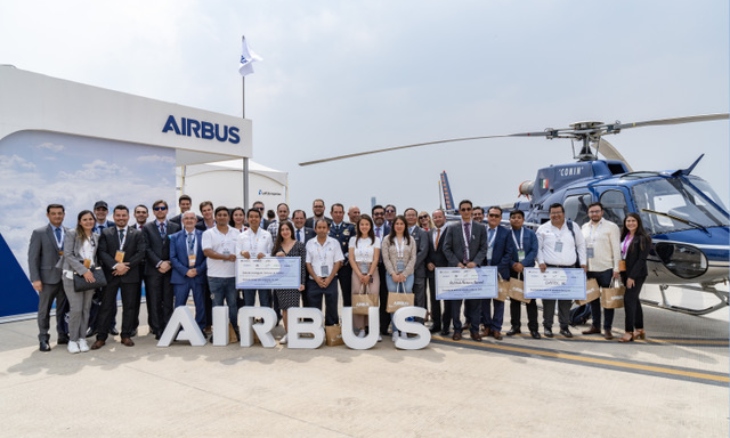 MEXICO – Leading representatives of Mexico's aviation industry gathered at the Mexico Aerospace Fair (FAMEX) to announce the winners of a national competition to accelerate the development of Sustainable Aviation Fuels (SAF).
The competition, launched in November 2022, was a joint initiative involving Aeroméxico, Aeropuertos y Servicios Auxiliares (ASA), Cámara Nacional de Aerotransportes (CANAERO), Consejo Mexicano de Educación Aeroespacial (COMEA), Federación Mexicana de la Industria Aeroespacial (FEMIA), Feria Aeroespacial México (FAMEX), International Air Transport Association (IATA), International Coalition for Sustainable Aviation (ICSA), Viva Aerobus and Volaris.
A total of 39 project proposals were submitted from 23 universities and research centers throughout Mexico. From there, 18 projects advanced to a mentoring stage where students and researchers were paired with aviation experts to further develop their proposals.
The three best projects presented during FAMEX were: The team from the National Polytechnic Institute in Mexico City, for their proposal to produce PBS from the jatropha curcas plant, which, based on tests conducted by the researchers, shows favorable results for energy production and resource consumption.
Next up was the team from the Centro de Investigación Científica de Yucatán, in Mérida, for their proposal on the use of oil produced from moringa seeds grown in Mexico. This natural product has great potential because it could be widely produced in more than 200 Mexican municipalities.
Finally, there is the team from CIATEC in León, Guanajuato, for their proposal to produce PBS from waste such as agave bagasse. From this biomass, the researchers hope to promote sustainable rural development, bioeconomy, chemistry and agroindustry.