Ireland is interested in investing in SLP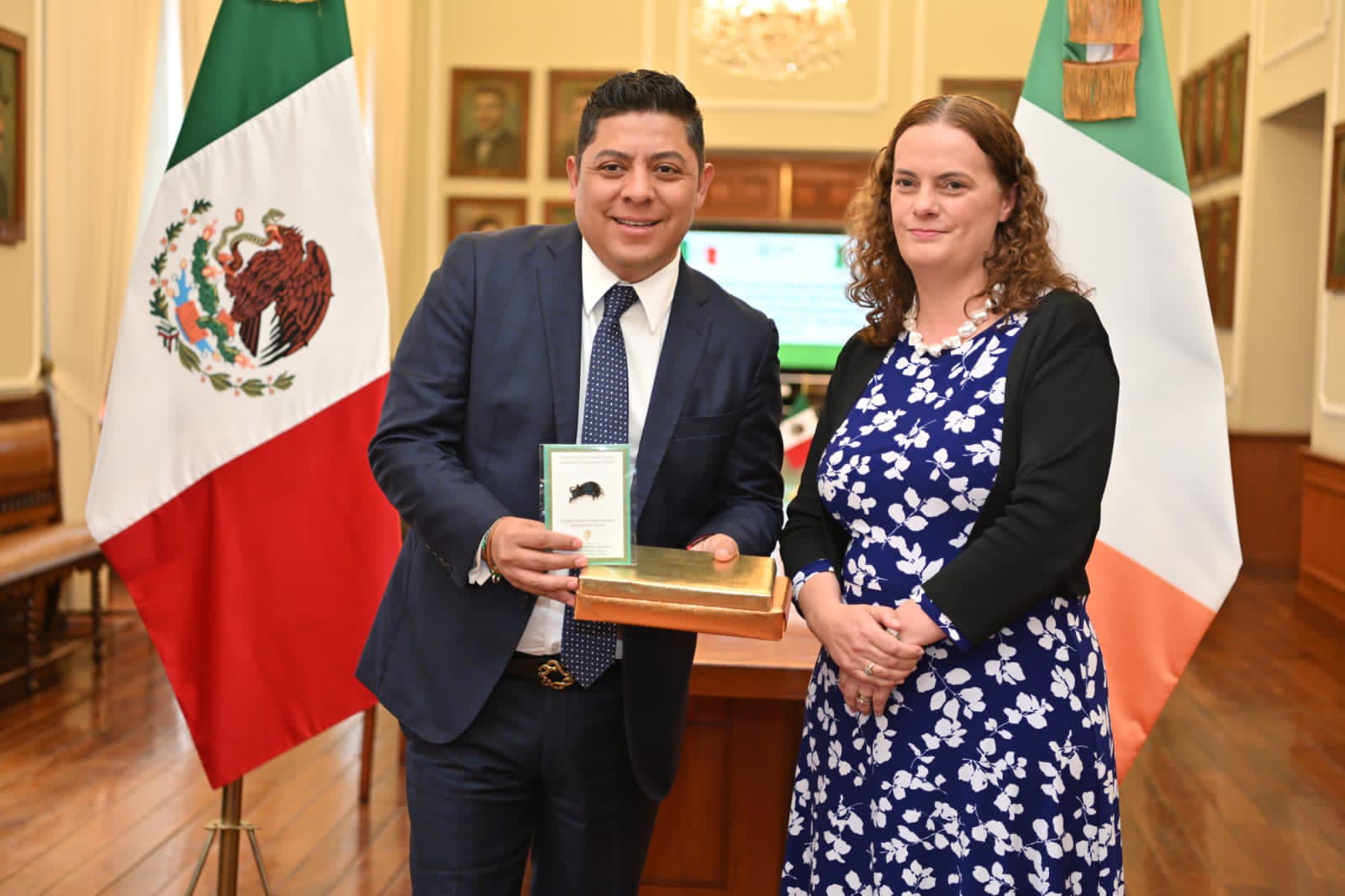 SAN LUIS POTOSI – The governor of the state, Ricardo Gallardo Cardona, met with the ambassador of Ireland in Mexico, Maeve Von Heynitz, who did not rule out the possibility of investing in expansion projects and opening new companies in San Luis Potosi.
In this meeting, the ambassador recognized the great potential of the state and the capacity of the current government to attract investments, with competitive, logistical and strategic advantages, reason why there is interest from firms.
It is worth mentioning that in the year 2021, Irish corporations will inject capital for US$20 billion in states such as Queretaro, Coahuila and Tamaulipas.
For his part, Gallardo Cardona, expressed that San Luis Potosi is a favorable place to visit, live, grow and develop, in addition to expressing that investments from nations such as Ireland settle in the state to contribute to the economy with greater growth, both in new business openings and job creation.
On the other hand, the mutual interest of establishing a cultural exchange was raised, and programs such as Xantolo of San Luis Potosi, could be presented in that island nation, as well as festivals of that country, to be presented in the entity.